McLaren boss Ron Dennis said its new supercar won't match the top speed of its legendary F1, but it's beside the point anyway.
"[The MP4-12C] will go around any circuit in the world faster than an F1," Dennis said at the opening of a new McLaren dealership in Sydney, Australia. "Don't get fixated by top speed. That's the first thing you have to discard in today's society."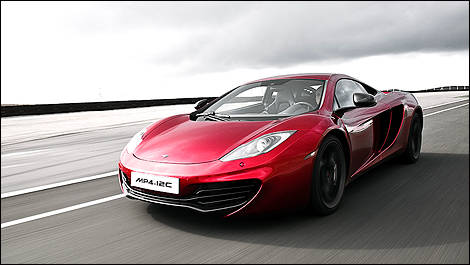 McLaren MP4-12C (Photo: McLaren Automotive)
Dennis said trying to beat the F1's top speed of 391 km/h, or the new record-holding Bugatti Veyron, isn't a goal; rather, that it's about a total performance package. He said the new car, a spiritual successor to the F1 to debut in May, will low volume (between 300 and 500 units), more expensive, and destined to be hailed as the "most innovative, creative supercar of its kind."
He confirmed the "monocell" carbon fibre central structure of the 12C will be used on both the new supercar and a new, cheaper model to sit under the 12C in the burgeoning lineup. The 3.8-litre twin-turbo V8 will carry over too, likely coupled to a hybrid drive that will boost performance and cut fuel consumption.
One big difference will be styling — Dennis admitted the 12C is deliberately conservative, and said the new car will have a level of "aggressivity." He said it will have a conventional two-seater layout, instead of the three-seater layout in the F1.
Source:
Drive