A new MINI Connected ready app enables GoPro cameras to be controlled in typical MINI style using the operating system, making it possible to start shooting videos or take photographs with a GoPro camera mounted on or inside the car while driving.
Incidentally, MINI becomes the first automobile in the world whose operating system can be used to control GoPro cameras.
The driver can use a menu on the on-board computer not only to start and stop the camera but also to set the shooting mode. There is a choice of video and single-image shots as well as photo series with short or long frequency.
Owners of an Apple iPhone can download the new MINI Connected ready app free of charge from the Apple App store as of June 2014.
Source: BMW Group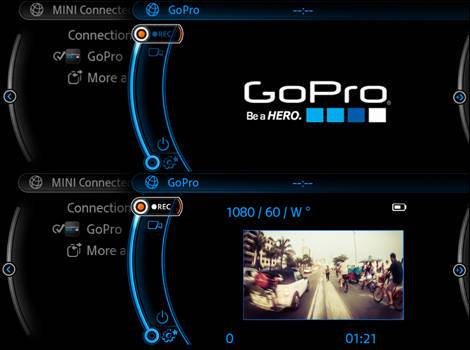 Photo: MINI