Following a successful sales year, Mitsubishi is showing off its
i MiEV
minicar to the Toronto public. A rear-wheel drive, 4-passenger vehicle, the i MiEV is powered by an electric motor with a lithium-ion battery pack, which produces 64 horsepower and 133 lb-ft of torque.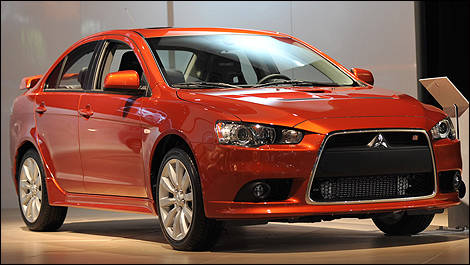 2009 Mitsubishi Lancer Ralliart
Weighing 1,080 kg or 2,380 lbs, the i MiEV has a top speed of 130 km/h and an estimated range of 160 km. Fully recharging the car's batteries in a standard 110-volt outlet takes 14 hours, while a quick-charger system can allow an 80% recharge in only about 30 minutes.
Also on display is the new
5-door Lancer Sportback
that's available in two trim levels. The GTS gets a 2.4-litre inline-4 that generates 168 horsepower and 167 lb-ft of torque, while the Ralliart benefits from a turbo 2.0-litre engine that develops 237 horses and 253 lb-ft. The latter also gets all-wheel drive and a dual-clutch automated transmission. The
Sportback
will be available this spring.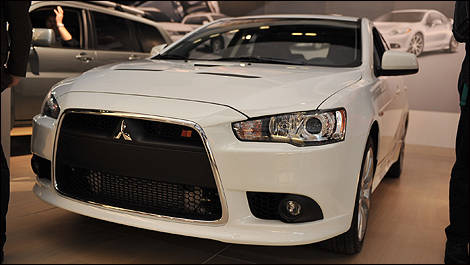 2010 Mitsubishi Lancer Sportback
photo:
Mitsubishi
2009 Mitsubishi Lancer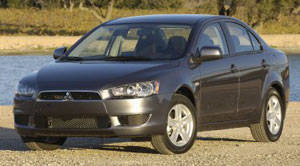 2009 Mitsubishi Galant Ralliart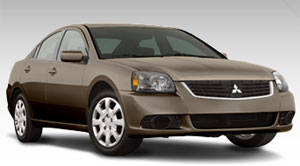 2009 Mitsubishi Galant Ralliart