NASCAR officials recently met with representatives from French tire manufacturer Michelin at the Research & Development Center in Concord, N.C.
Drivers experienced a series of Goodyear tire failures during both Sprint Cup and Nationwide races held last weekend on Richmond's oval.
The meeting between officials of NASCAR and Michelin was scheduled for quite a while, and had, apparently, nothing to do with the tire problems of last weekend.
"It was generally a get-acquainted and get-familiar with the tech center, and some relationship building," said a Michelin source. It likely also involved some regional and "grassroots" possibilities that could involve NASCAR and Michelin to partner.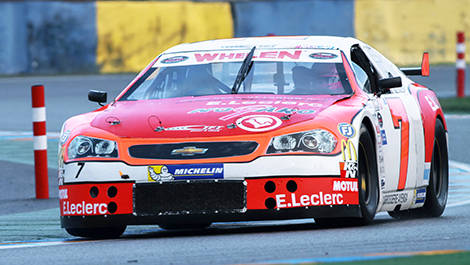 NASCAR Whelen Euro Series at Le Mans, France (Photo: NASCAR Whelen Euro Series )
Michelin is already the tire supplier to the Whelen Euro Series based in Europe.
The exclusive Goodyear contract with NASCAR's top three touring series, including Sprint Cup, runs through 2017.