Chase Elliott thrilled the huge crowd on hand at Canadian Tire Motorsport Park, winning the inaugural Chevrolet Silverado 250.
This was the first NASCAR Camping World Truck Series victory for the No. 94 Hendrick Motorsports Chevrolet rookie driver.
The 18-year-old Georgia native was followed to the line by Ohio resident Chad Hackenbracht. Miguel Paludo of Brazil was third.
Check out our photo gallery of the event.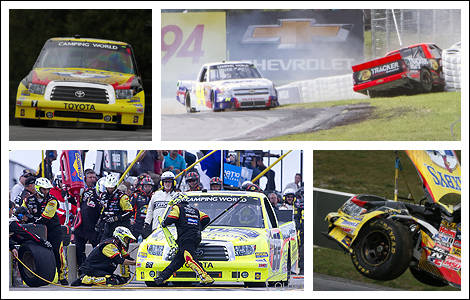 Photos: Philippe Champoux