No doubt, the first electric vehicles will challenge our perception of the automobile being a symbol of freedom and escape. However, the satisfaction of driving past gas stations while rolling down the window and shouting, "So long, suckers!" is bliss.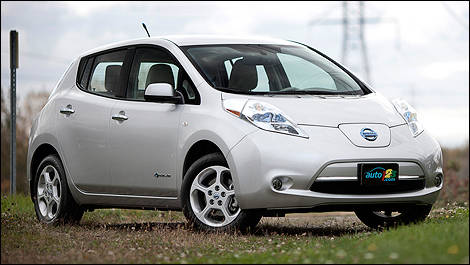 Nissan LEAF 2011 (Photo: Sébastien D'Amour/Auto123.com)
We've also got plenty of new car reviews coming up with good old combustion engines, because we still feel the need to peel some rubber.
Next week, we'll be publishing:
A week behind the wheel of the 2011 Nissan LEAF;
Coverage of the Los Angeles Auto Show;
Our first impressions of the all-new 2012 Honda CR-V;
A road test of the 2012 Acura TL;
Reviews of the 2011 Ford F-150 Platinum, the 2011 Chrysler 300C, the 2011 Ford Taurus SHO and the 2011 Jaguar XJ Supercharged;
A early look at the 2013 Chevrolet Malibu;
The usual blogs, rants and news;
And much more
And don't miss in the coming weeks:
Our first impressions of the 2013 Mazda CX-5;
Our first drive of the 2012 Porsche 911;
The announcement of the 2012 Auto123.com Awards winners.
Drive safely everyone; and don't forget those winter tires.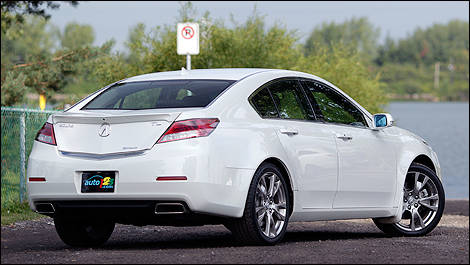 Acura TL SH-AWD 2012 (Photo: Sébastien D'Amour/Auto123.com)