The 2013 Nissan NV200
will go on sale at 44 Nissan Commercial Vehicle dealerships nationwide starting at $21,998 -- a lower MSRP than any other van in the segment.
The NV200 also offers best-in-class fuel economy: 8.7L/100km in the city, and 7.1L/100km on the highway. It's powered by an efficient 2.0L four-cylinder engine mated to Nissan's Xtronic CVT.
The 2013 Nissan NV200 will be available in two trim levels:
S Base: $21,998
SV Base: $23,398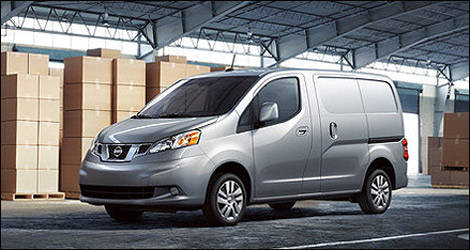 Photo: Nissan