• Nissan is considering Canada for future investments to build an in-house EV supply chain.
• Essentially, the company wants to be more self-sufficient and reduce the distances between its factories and its components suppliers.
• Nissan currently offers the Ariya and LEAF, but several other EVs are on the way.
The problems experienced for a little over a year with the supply chain have made automakers realize one thing: you're only as good as your own efforts! As a result, many are looking for solutions to become more self-sufficient.
There are also geographical considerations. The closer you are to what you need, the easier it is to keep control of your operations.
At the Automotive News Canada 2023 conference held in Toronto as part of this year's returning auto show, Jeremie Papin, Nissan's president of the Americas, said the company is looking to invest in its electric vehicle supply chain in Canada.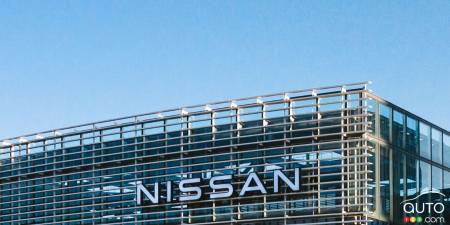 Of course, Automotive News is the one reporting the news.
"Canada is Nissan's fifth largest market, and we are fully committed to the country," said Jeremie Papin during his speech in Toronto. "We have many options if we are looking to regionalize the supply chain and Canada is a good place to assemble battery packs and also source materials."
He also mentioned this in light of geographic considerations.
"We've done a better job of duplicating our materials sourcing which is now closer to where we produce, which translates into a more stable supply chain."
He added that Canada "has a lot to offer when we look at how to build that supply chain and how to get involved."
Over the past year, Ontario and Quebec have attracted billions in electric vehicle investment.
It will be recalled that Stellantis and LG Energy Solution last year outlined plans to build a five billion battery plant in Windsor, Ontario. Volkswagen, meanwhile, has chosen Canada as a possible site for its first battery plant in North America.
In Bécancour, Quebec, a $500 million cathode manufacturing plant is being built in a partnership between General Motors (GM) and Posco Chemical. The new facility will supply batteries for use in GM's future electric vehicles.
"We have three vehicle assembly plants in Mexico and two in the United States," mentioned Jeremie Papin. "If I project out five to six years, I don't see the need for another plant, but there are other ways to grow abundantly in Canada and elsewhere."
Especially considering that Nissan's electric offerings won't just consist of the LEAF and Ariya in a few years. Many more models will be on the menu.
In short, this is an interesting issue to watch, because in addition to touching on a subject that interests us, namely the arrival of new vehicles on the road, it also concerns job creation, a subject that concerns us all.