Model:
2009 to 2013 Nissan GT-R
Vehicle Type:
Performance Coupe
Pricing for the used Nissan GT-R:
Shoppers after a used
Nissan GT-R
can expect the bidding to open in the mid-$60,000 range for an earlier unit and climb to beyond $100,000 for a newer, low-mileage unit.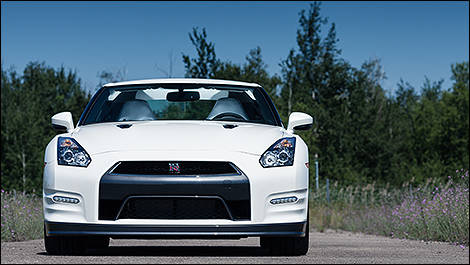 Photo: Sébastien D'Amour

History/Description of the used Nissan GT-R:
So, you want to go fast, do you? The Nissan GT-R re-entered the North American market for model year 2009, minus the Skyline badge, fully engineered to do just that. All models get a 3.8L, twin-turbo V6 engine that drives all four wheels via a paddle-shift, dual-clutch gearbox, and feature chassis and braking systems validated on various racing circuits to turn in highly accessible performance in any weather or locale.
Earlier models got 480 horsepower, and that figured climbed over the years to 485, then 530, then 545. Note that from 2011 on, various revisions to the engine, brakes, and chassis improved performance over the original launch model.
Elsewhere, look for Bluetooth, navigation, multimedia inputs, steering-wheel mounted audio controls, and a special 11-speaker BOSE audio system for when you get tired of listening to turbocharger noises. Further, note that Nissan engineers made special efforts to ensure the GT-R would, when needed, accommodate four adults and a trunk full of gear.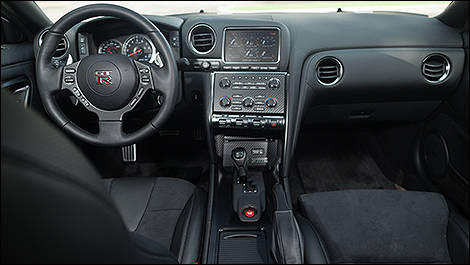 Photo: Sébastien D'Amour

The Used Nissan GT-R Test Drive:
As with any used ride, a few points are important to keep in mind during your shopping and test-drive process.
The majority of GT-R owners online report a model that's reliable and suitable as an everyday driver, so long as regular maintenance schedules are adhered to. Though the GT-R's regular maintenance isn't cheap, being sure to treat it to regular servicing as outlined in the owner's manual seems an ideal way to enjoy maximum reliability and confidence. As such, be sure the seller is able to provide full service records indicating that all service requirements have been addressed.
Another option is seeking out a GT-R from a Nissan certified pre-owned program. Note, however, that the GT-R can't be serviced at just any Nissan dealer -- select dealers use special equipment and special technicians to carry out work on the GT-R. Track down the nearest GT-R certified dealer in your area, as you'll need to bring your new twin-turbo rocket-coupe there when it needs work.
The owner's community notes issues with the GT-R's transmission, up to and including transmission failure, possibly caused by abusive driving and excessive use of the Launch Control function which was removed from the car after its first model year. Launch Control loads the transmission up heavily with full power for fast off-the-line starts, and owners upset at Nissan voiding GT-R warranties if they used it carried out a class action lawsuit. For added confidence, buy a GT-R you don't suspect was abused or opt for a model from a dealer with extended warranty for maximum peace of mind. Do not buy a GT-R that you suspect has been abused and mistreated. Note that past abuse may show itself in numerous ways, including tires and brakes that are worn out, and burnt engine oil.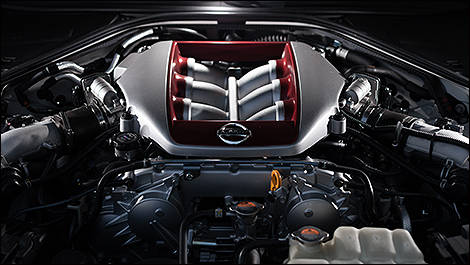 Photo: Sébastien D'Amour
A loud or intrusive "rattle" from the front of the vehicle on earlier models is likely the result of a bad flywheel bearing, though numerous owners have had this fixed under warranty.
A full mechanical check-over from a GT-R certified mechanic, as well as a test drive by that mechanic, should be considered ahead of your purchase, as well as a full computer systems scan. 
Avoid models with non-factory engine management or questionable performance part add-ons for maximum long-term peace of mind.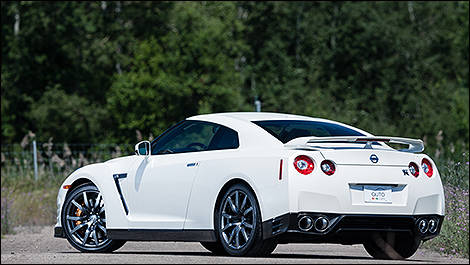 Photo: Sébastien D'Amour
2013 Nissan GT-R