"After 21 years, the Nissan Micra is returning to Canada to change the automotive landscape," announced Christian Meunier, President of Nissan Canada. "Micra will provide Canadians with the unbeatable value, Japanese quality, European bold styling and fun driving experience that they deserve in a small car."
Exclusive to Canada (not available in the U.S.), the 2015 Nissan Micra will make its official debut at the Montreal Auto Show next week with a 1.6L 4-cylinder engine, as well as a standard 5-speed manual transmission and optional 4-speed automatic transmission.
Our very own
Matt St-Pierre got the opportunity to test-drive the new Nissan Micra
last summer. While there have been a few modifications to the European-spec model, he says the Micra should remain just as pleasant to drive.
More details will be provided at the Montreal Auto Show on January 16th.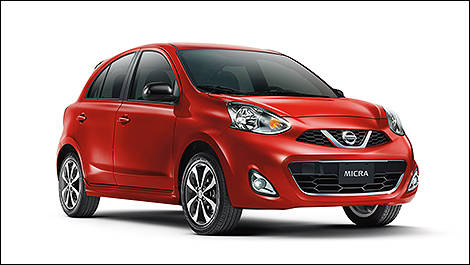 Photo: Nissan