The 2014 Canadian International Auto Show in Toronto features the North American premiere of the Porsche 911 GT3 Cup car, as well as the Canadian debut of the highly anticipated Macan compact CUV.
The Porsche 911 GT3 Cup houses a 3.8L flat-6 engine that produces 460 horsepower, surpassing its predecessor by 10 horsepower. A 6-speed dog-type gearbox developed by Porsche Motorsport, which is operated via steering wheel-mounted shift paddles (for the first time in a Porsche brand trophy race car), transmits power to the rear wheels.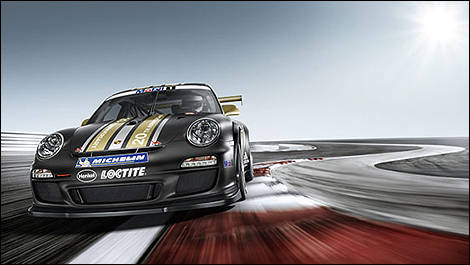 Photo: Porsche
Meanwhile, the 2015 Porsche Macan will excite small CUV buyers at the Toronto Auto Show with two models: S ($54,300) and Turbo ($82,200). The former gets a 340-horsepower, 3.0L twin-turbo V6, and can accelerate to 100 km/h in as low as 5.2 seconds with the Sport Chrono package. The latter drops that time to 4.6 seconds thanks to a 3.6L twin-turbo V6 rated at 400 horsepower.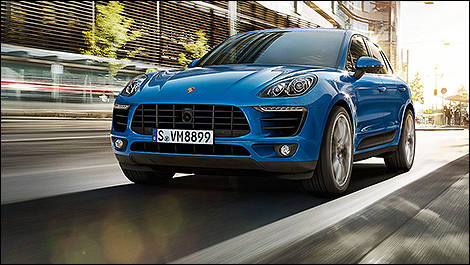 Photo: Porsche