Big Canadian auto shows are always privy to some pretty fantastic stuff; and why not? The Toronto auto show is Canada's largest auto platform, and is in the country's biggest market. It therefore makes all the sense in this big country of ours for this annual show to boast tons of goodies.
As expected, this year was no different. I must say that the Europeans were in particular form, however, there's no denying that the Americans, Japanese, and Koreans were also out in force.
Some of the many debuts at the 2014 Canadian International Auto Show obviously stood out from the crowd. There are many to consider, but if you need 10 reasons to make your way to the CIAS this year, here are the ones I think you should check out:
Audi A3 Sportback e-tron
Making green sexy and exciting is a great trick. In the new A3 e-tron, Audi has even managed to throw in serious performance, bringing all good car things together in this one compact, urban-delight of a package. Packing 204 horsepower and 258 lb-ft of torque, the A3 will reach 100km/h in 7.6 seconds and reach 222km/h all the while consuming only 1.5L/100km.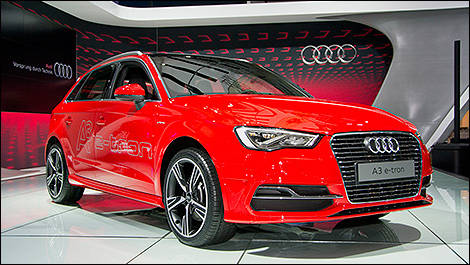 Photo: Jeff Stephenson