Supercar maker Koenigsegg will launch a new halo car in prototype form by the end of this year. Bloomberg Businessweek reports that it will be called One:1, referring to its incredible power-to-weight ratio: 1,400 hp in a 1,400 kg package!
Computer simulations indicate that the One:1 will hit 449 km/h, and will be the fastest car from 0-200 km/h, 0-300 km/h, and 0-400 km/h. It will also come to a full stop from 300 km/h in just 6.66 seconds.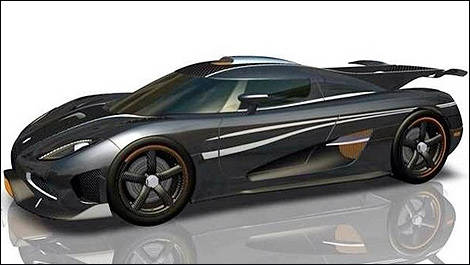 Koenigsegg One:1
Koenigsegg didn't reveal the price, but expect a number that's "substantially higher" than the $1.4-million cost of the Agera S. Each of the six units planned for production has already found a buyer.
Sources : Autoweek, Businessweek