Visitors of the Quebec City Auto Show will be among the first lucky Canadians to see the most recent edition of the Acura TL, available in dealerships across the country from $39,490.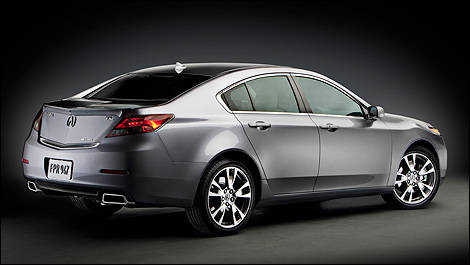 Photo: Honda
The car will now sport a six-speed autobox (up one speed) that allows for fuel efficiency ratings of 11.4 L / 100 km in the city and 7.6 L on the highway, a slight improvement over its predecessor.
Style-wise, the TL essentially remains unchanged, with a few touch-ups here and there including a more aerodynamic bumper, fog lights, redesigned headlamps and a new grille.