ALDO Racing's David Bensadoun and Patrick Beaulé have confirmed they are entering the 2014 Dakar, which will take them from Rosario, in Argentina, to Valparaiso, in Chili.
Their Desert Warrior 3 will support a special livery promoting the fight against sexual diseases under the "ALDO Fights Aids" slogan.
"The campaign kicks off at the Dakar Rally," explains Bensadoun, a important member of the ALDO shoe company and former Canadian Touring Car Championship (CTCC) driver.
"ALDO has been actively involved in the fight against AIDS for almost 30 years and has raised more than $10 million for international (…) programs."
Rookies of the year in 2012, Bensadoun and Beaulé believe they can crack the top 30 in 2014.
"We have done the preparation work and have the tools and the team to do well. I feel it will pay back!"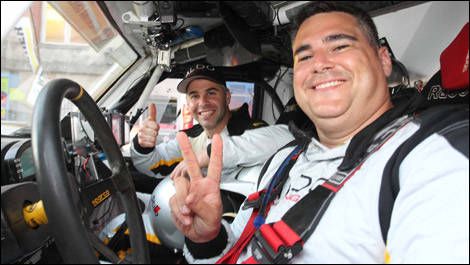 Patrick Beaulé, David Bensadoun (Photo:ALDO Racing)