Former Formula 1 driver, Robert Kubica had a big crash when he was testing his Citroen DS3 RRC in preparation for the Rally Poland.
Kubica, who raced for BMW and Renault in F1, competes this year in the WRC2 category of the World Rally Championship. He also runs in selected events of the European Rally Championship. He recently took a sixth place in the Rally Portugal.
Kubica could not miss his home rally, round of the ERC. And Citroen was happy to run him as part of a major marketing campaign.
However, Kubica's car left the road and crashed hard during the first tests. He and his co-driver, Baran Maciek were fortunately not injured but the DS3 was badly damaged.
Citroen Racing hopes to get the car fixed in time for the start of the event.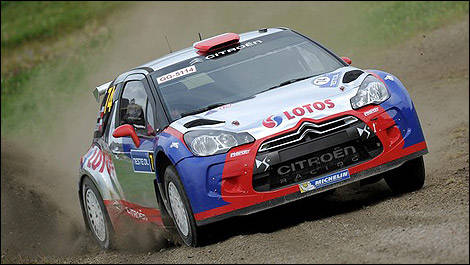 Photo: Citroën Racing