The spectacular crash that brought Kris Meeke's Rally Australia to an end didn't help his chances of signing a deal to extend his stay at Citroën in the Word Rally Championship (WRC).
Meeke, who was only entering his second event with Citroën on a one-off basis, rolled his DS3 during the Nambucca stage.
"I went into a second gear corner and I arrived five or ten kph too fast," he recalls in a interview with
WRC.com
. "I thought I'd got away with it, but the car just slipped off the road.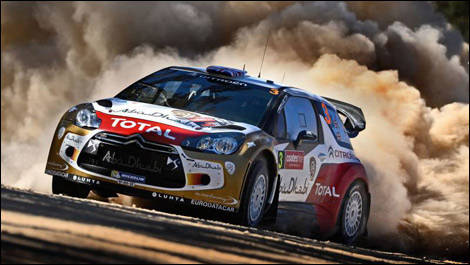 Kris Meeke, Citroën DS3 (Photo: Citroën Racing)
"It nearly stopped, but unfortunately there was a very steep bank down into a field and it just kept tumbling."
British magazine
Autosport
revealed Meeke's Citroën rolled over a total of six times.
When asked what were Meeke's chances of staying at Citroën, team principal Yves Matton replied the crash "will not help". Although he expressed his wish to talk with Meeke before jumping to conclusion, Matton added: "For sure it was not what I ask him to do."