The
Journal de Montreal
reveals today that 1997 Formula 1 World Champion, Jacques Villeneuve will contest the new FIA Rallycross World Championship in 2014.
The news will be officially announced Thursday during a press conference in Scotland.
According to the daily newspaper, Villeneuve has been hired by team Albatec to contest the full season of 12 rounds held around the globe of this new FIA-sanctioned World Championship.
Villeneuve will be behind the wheel of a Peugeot 208.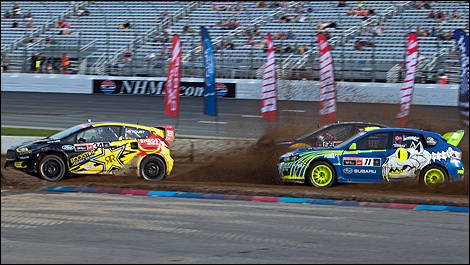 Photo: Global Rallycross Series
The former Williams driver may be new to rallycross but he has significant ice racing experience under his belt from his years in the French Andros Trophy.
Villeneuve's participation is not accidental as the only North American round of the World Championship will be held at the Grand Prix of Trois-Rivieres in August. It is different from the Global Rallycross Championship that is strictly American.