From Albatec Racing
British rallycross ace David Binks will step into Jacques Villeneuve's Albatec Peugeot 208 Supercar at Loheac, round eight of the FIA World Rallycross Championship.
Clashing commitments for the 1997 F1 World Champion means the French-Canadian will be unable to race at the biggest event on the World RX schedule, which takes place over the weekend of 6-7 September.
"I am delighted that David is able to join the team for what is arguably the biggest event on the rallycross calendar," said Andy Scott, Team Principal, Albatec Racing.
"More than 75,000 fans flocked to Loheac last year and while we're naturally disappointed that Jacques is unable to race in France, I'm sure David's return to race action will be well received while he is equally capable of securing a top result."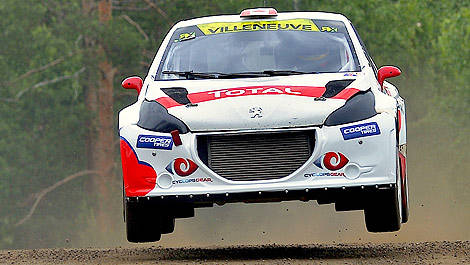 Jacques Villeneuve. (Photo: Albatec Racing)