Among the handful of nascent companies getting into the electric-vehicle business, Rivian made a particularly big splash back in 2018 at the Los Angeles Auto Show with its first two prototypes. The R1S SUV and R1T pickup truck are now set to debut commercially in the next few months after a few minor delays in the schedule.
The firm, which has the support of many major partners including Ford and Amazon, has plans beyond those two models, however. And this week it came to light that it has registered to trademark eight new model names.
Showing it is firmly committed to alphanumeric designations for its models, Rivian has reserved R2S, R3S, R4S, R5S, R2T, R3T, R4T and R5T.
In 2019, Rivian CEO R.J. Scaringe had said that the company wanted six vehicles in its lineup by 2025, one of which would be a performance-oriented SUV. We may not see eight models in the next four years, but this news gives us an idea of the firm's plans, its vision.
Another point to consider is that not all Rivian vehicles will necessarily be released in all markets, either. For example, R.J. Scaringe had also said that the company wanted smaller models than the R1S and R1T, specifically to meet the needs of the Chinese and European markets.
The company hopes to establish itself in these locations as early as 2022. Production of vehicles is even being considered on other continents.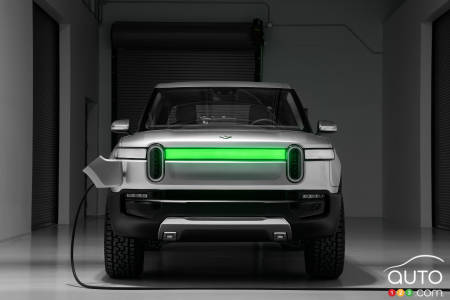 In Rivian's naming system, the letter S currently refers to an SUV while the T identifies a truck. The R1T to R5T model names do not mean that the firm is planning five pickups for the general public. Some of these products may be commercial trucks, such as the model currently being developed for delivery to Amazon, which has ordered 100,00 units.
Production of the brand's first consumer models is scheduled for September at the company's plant in Normal, Illinois, plant. Rivian said it is looking for a second location to produce not only vehicles but also components.
The company has already secured significant capital for its projects. With all the excitement it has created, it can't afford to make a mistake.