Volvo and Google have begun testing their autonomous cars on city streets, a major step toward bringing the futuristic technology to the masses.
The Swedish automaker is starting with 100 cars on the streets near its headquarters in Gothenburg.
"The test cars are now able to handle lane following, speed adaption and merging traffic all by themselves," Erik Coelingh, technical specialist at Volvo, said in a statement.
Meanwhile, Google is turning to the streets after several years of testing autonomous cars on highways.
Nissan, Volkswagen, Daimler, and Toyota are also busy testing self-driving vehicles with the goal of selling them by 2020.
Source: Autonews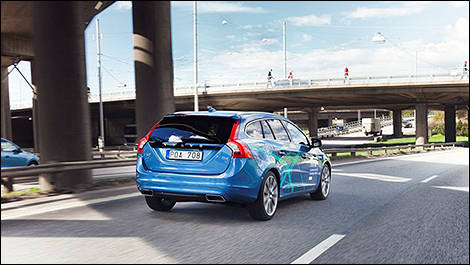 Photo: Volvo