Amongst the thousands of cars on display at the SEMA show in Las Vegas this year, it seems that the Chevrolet Camaro has once again taken the cake as the "hottest car" there.
First handed out in 2010, the Hottest Car award honours the most accessory-friendly ride at the show, and since the Camaro won last year too, it makes it the only car to have received the Hottest Car award – double down if ever there was one.
Mental note: If you're looking for a car to easily modify with lots of aftermarket parts, get yourself a Chevy Camaro.
Check out our gallery of photos from SEMA in Las Vegas of the Hottest Car winner, the Chevrolet Camaro.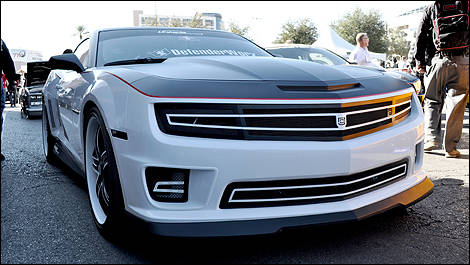 Photo: Olivier Delorme/Auto123.com
Check out our
complete coverage of the 2011 SEMA show on Auto123.com
.