As part of its Tuner Challenge, Scion gave three builders a stock 2014 tC plus $15,000 to design and modify the car within 90 days. All three creations will be on display at the 2013 SEMA Show. The winner, to be announced on Wednesday, will take home a $10,000 grand prize.
Young Tea's "Simpli-tC" can both earn respect at the track and be driven daily. It features flared fenders, a custom dual-outlet exhaust rear diffuser, and an air suspension system to lower the car for shows.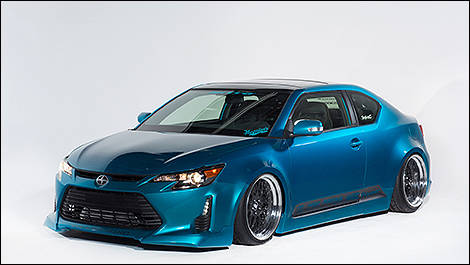 Photo: Scion
Josh Croll designed the world's first right-hand drive Scion tC. Sporting European styling and a flashy orange paint that evokes classic hot rods, this Scion WSD-tC rides on wide wheels for an aggressive stance.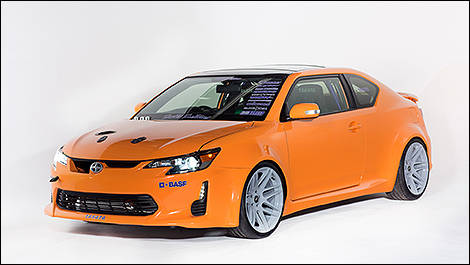 Photo: Scion
Finally, the Scion L-DZ by Walter Franco is all about luxury: a combination suede and leader interior with diamond stitching and pearl white exterior paint. He also put extra focus on the driver's experience through the audio system and performance enhancements, including a shot of nitrous for added power.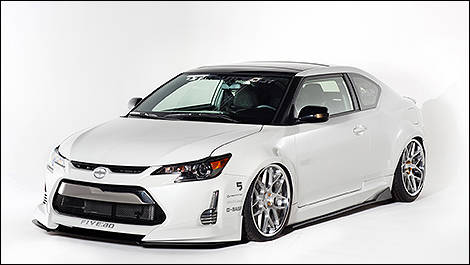 Photo: Scion
Which one's your favourite?