Tesla Motors last week completed the purchase of a test track formerly owned and operated by New United Motor Manufacturing (NUMMI), a joint venture of General Motors and Toyota that ran from 1984-2010.
Financial details of the transaction haven't been disclosed, but we know that the 35-acre site is located near Tesla's Fremont plant in California.
In other news, the electric car maker plans to open 2 new service centres, one in Sunnyvale and another in Palo Alto, in order to meet increasing demand. It's also looking to ramp up production from more than 400 cars a week to 800 by 2014.
Source : bizjournals.com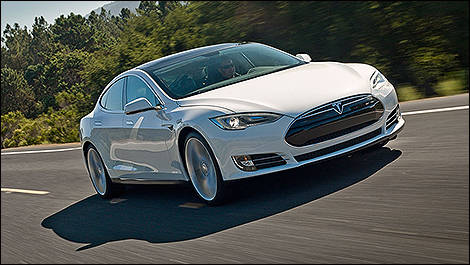 Photo: Tesla