Going to school out of town is big step in a teenager's life. The same goes for a first job. In both instances, punctuality is key and therefore, the argument for a reliable new car can be made.
The purchase of a new car is and always will be a large purchase. The new car market is flooded with countless new offerings, and many look like one another. It can be difficult to navigate through this vast ocean of makes and models.
For those looking for a first new car, here's the list of cars I'd consider:
No. 10
Nissan LEAF
If you've got a little more coin to spend than the average student and want to demonstrate your beliefs, the LEAF is a superb electric car. Range needs to be considered, but you likely live well under 100 km from school or work.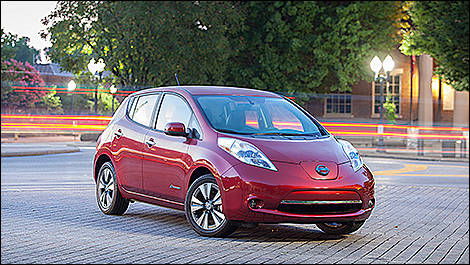 Photo: Nissan