The 2011 edition of the CIAS' press day is already a thing of the past however, today is day 1 for the public.
In order to wet your appetite and to entice you to get your butt down to the Metro Toronto Convention Centre, we've put together the following gallery featuring the stars from the Show.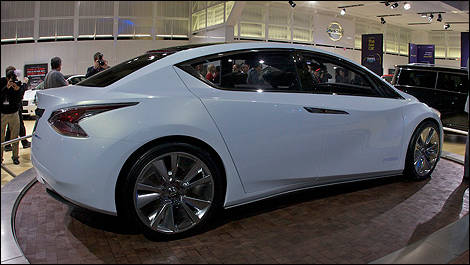 Nissan Ellure Concept (Photo: Michael Wong/Auto123.com)
Roughly three dozen new, all new or concept vehicles were unveiled on the show floor, some very intriguing, others, not so much.
Here then, is one collection of images of what's hot at this year's Toronto Auto Show. Stay tuned as many more galleries will be published in the following days.
The event closes on the 27th of February.