A recall has been launched for 7,261 for
Toyota Highlander HV
(2006 to 2010) and
Lexus RX 400H
(2006 to 2008) due to possible failure of a control board that is part of the hybrid system inverter assembly.
On certain vehicles, the control board could fail while the vehicle is underway, causing various warning lamps to illuminate, and possibly triggering the vehicle to enter fail-safe driving mode.
This could result in reduced engine power, possibly causing the fuse of the power supply circuit to blow. The resultant loss of vehicle propulsion may increase the risk of accidents.
Dealers will inspect and, if necessary, replace the Intelligent Power Module.
Source: Transport Canada
Photo: Justin Pritchard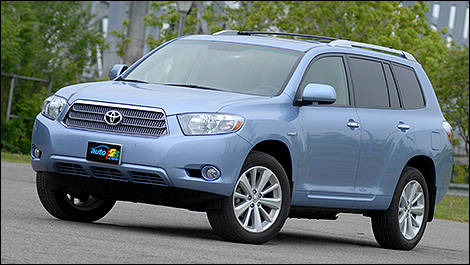 Photo: Matthieu Lambert