One of the biggest surprises in last year's auto show circuit was on hand for inspection by Montreal Auto Show attendees today. Some call it a 'crossover sedan'- and the
Toyota Venza
is now on sale and offering shoppers a do-it-all vehicle that appeals to countless needs.
Venza will offer either a four-cylinder or six-cylinder engine, each of which can be fitted with all wheel drive. Innovative features like push-button start, a panoramic sunroof and even automatic high-beams will be available, too.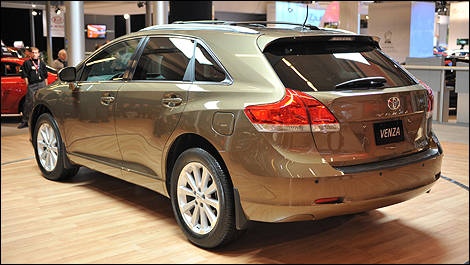 2009 Toyota Venza
Styling, refinement and utility are the names of Venza's game.
"Venza establishes an exciting new direction in vehicle design that combines the finest attributes of Toyota's diverse model lineup," said Warren Orton, Director of Toyota Canada. "It offers bold and expressive styling, excellent engine performance and efficiency, and a refined and comfortable interior."
Standard across the model range are features including power adjustable heated exterior mirrors, a windshield wiper de-icer and integrated fog lamps.
Also on display from Toyota was the youthful, Generation-Y oriented
Scion FUSE concept
. A menacing sports model, the FUSE showcases the aggressive side the highly customizable Toyota brand that's aimed at young, active and expressive buyers.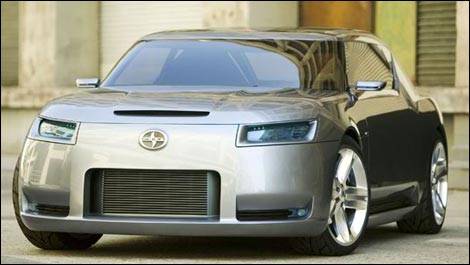 Scion Fuse Concept
"The FUSE is a styling exercise that presents a discussion starting point for Canadians who have been asking for
Scion in Canada
, as well as other Gen Y consumers with an eye towards a versatile sports coupe," said Larry Hutchinson, director of Scion Canada.  "Like previous Scion concepts, the FUSE delivers a unique statement about what the Scion brand is all about and where it is headed."
Production Scion models go on sale in selected Canadian markets next spring.
photo:
Philippe Champoux, Matthieu Lambert, Toyota
2009 Toyota Venza