Nissan Canada is recalling 3,509 new
Nissan Versa Note
hatchbacks from the 2014 model year after 2 separate issues came to light.
First, the lower sill bolts may have been insufficiently tightened or may be missing, which could affect the Versa Note's rear impact performance and increase the risk of injury in a crash. Dealers will therefore inspect and tighten or replace the bolts as necessary.
Meanwhile, the bolts securing the rear seatback latch may have been manufactured incorrectly. As a result, the seat anchor could fail to meet the required strength, once again increasing the risk of injury in a crash. Nissan dealers will replace these bolts.
Source: Transport Canada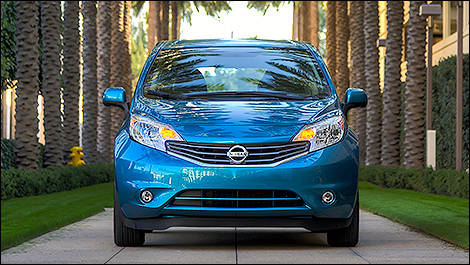 Photo: Nissan