Action Express' Christian Fittipaldi topped the charts Friday, as testing ahead of the 24 Hours of Daytona got underway.
"It was very interesting today to see different cars running together at different speeds, from four different classes," said Fittipaldi, who turned a lap of 1min38.630s in his Corvette DP to beat 15 other Prototype teams.
Driving the No. 911 Porsche 911 RSR, Nick Tandy led the GTLM class, with a time of 1min45.564s.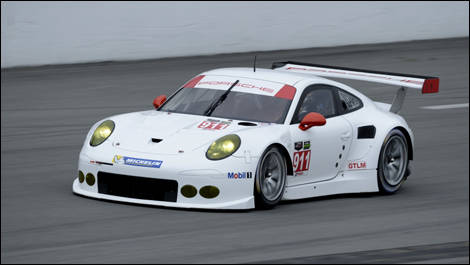 Nick Tandy, Porsche 911 RSR (Photo: IMSA.com)
"It was a very good day, and it's nice to be on top," said Tandy.
Colin Braun (CORE autosport) topped the spec LMPC category, and Spencer Pumpelly the GTD class behind the wheel of his Flying Lizard Audi R8 LMS.