As reported by Volvo
Toronto, Ontario
- Volvo Cars of Canada Corp., (VCCC) announced the start of its upcoming Naughty Volvo Tour to launch the All-New
2011 Volvo S60
. The Naughty Volvo Tour will stop at three cities across Canada, starting in Montreal, QC, July 22 and 23, opening in Toronto, ON, July 26 to 28, and simultaneously in Vancouver, B.C., July 26 and 27.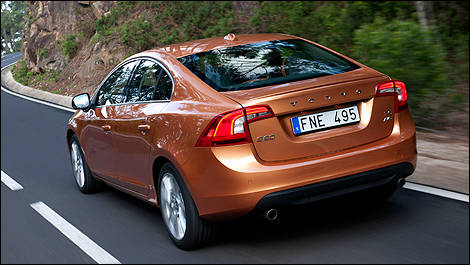 Photo: Volvo
"The 2011 Volvo S60 is the most dynamic Volvo we've ever produced," said Jeff Pugliese, VCCC president and CEO. "The S60 offers the world-first Pedestrian Detection with Full Auto Brake technology, which will automatically stop the car if it senses an impending collision with a pedestrian. With a new look, more power and enhanced handling we believe the S60 will surprise Canadian consumers."
The All-New Volvo S60 is equipped with a
turbocharged
T6 engine, delivering 300 horsepower and 325 lb.-ft. of torque, and comes standard with all-wheel-drive. Its sleek new design captures the imagination and sets the heart racing like no other Volvo sedan, with the C-pillar stretching all the way to the taillights, giving the impression of a 4-door coupe.
The Volvo S60 is also available with Pedestrian Detection with Full Auto Brake, a groundbreaking technological solution that actively helps the driver avoid accidents. Volvo's radar- and camera-based system can detect pedestrians in front of the car, warn the driver if someone walks out into its path, and then automatically activate the S60's full braking power to stop the car if the driver fails to respond in time.
The Naughty Volvo Tour is a series of experiential events, which allow attendees to preview the Volvo S60 before it goes on sale. Utilizing multimedia interactive displays to emphasize the car's design, performance and safety attributes will heighten the sensory experience. Demonstrations of the Pedestrian Detection system in action will also be available.
A Special "Night of Naughty" will be the featured event in Toronto's Distillery District the evening of July 26, open to the public, who register in advance on the Facebook page "theredlightdistrict" or at volvocars.ca. The Naughty Event will combine burlesque artist Coco Framboise with the sounds of the renowned DJ Dopey and Poizonus, hosted by
Donna Mei-Ling Park of Auto123.com
.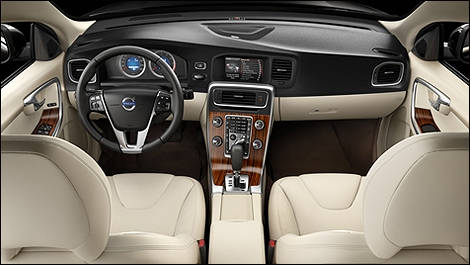 Photo: Volvo