Toronto, Ontario —
One of the most striking new designs on the Toronto auto show stage was Range Rover's new
Evoque
.
But it is far from the only thing that's new at Jaguar Land Rover Canada. There is lots of new product coming, and lots more rumored to come. The company just moved into new digs, and last November, introduced its new president, Lindsay Duffield.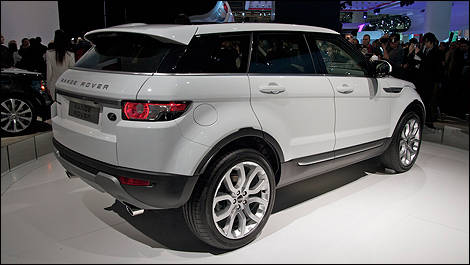 Photo: Michael Wong
To get caught up on everything Jaguar and Land Rover, we asked Lindsay Duffield to take a seat in the new Evoque sitting on the display stand. We got in the passenger side, turned the tape recorder on, and fired some questions his way…
Auto123:
What are your aspirations for Evoque?
Duffield:
We have the Land Rover LR2 in this same segment. But it's that traditional Land Rover, which appeals to a smaller segment of population. The Evoque will extend the reach of the brand. We're making a statement saying it is a Range Rover model.
We'll get more urban customers, more people that wouldn't have considered a Land Rover, or maybe even an SUV, because even though this is an SUV, it doesn't really look like one. People say it's a real risk to have a Range Rover model in this category, but as long as your product remains true to the brand, delivers the brand promise, then you're okay.

Auto123:
Evoque could be the most expensive four-cylinder vehicle in the market. Is this a concern?

Duffield:
It's interesting, if I had to field this question two or three years ago, I probably would have given you a very guarded answer. I probably would have been quite concerned about having a four-cylinder engine in a premium vehicle. We're well beyond that now.
Not at the bleeding edge anymore — definitely at the leading edge. People will be attracted to this vehicle because it has a very powerful but very fuel-efficient engine. It's a positive attribute of this vehicle. From what I know of the marketplace, you will be seeing much larger vehicles with four-cylinder engines very soon. Your top-end line no longer has to be exclusively V8 engines. Luxury makes will use engines of various capacities.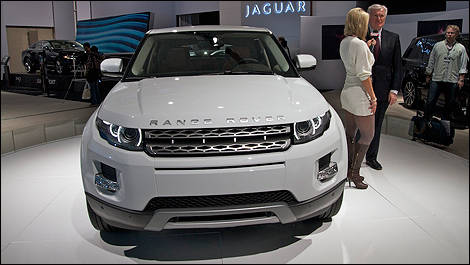 Photo: Michael Wong