Volkswagen will unveil the e-Co-Motion electric commercial truck concept next week at the Geneva Motor Show.
This vehicle manages to offer a large cargo capacity in a compact, highly manoeuvrable package with a small footprint.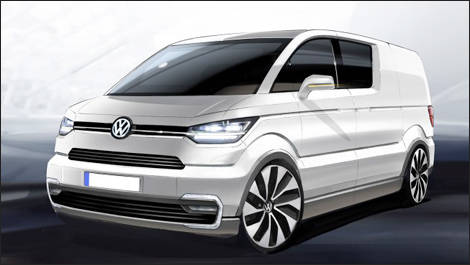 Photo: Volkswagen
"Electric mobility – especially in light commercial vehicles – could play a crucial role in meeting the growing transport needs of the world's megacities," explains Dr. Eckhard Scholz, Speaker of the Brand Board of Management. "Freight trains and conventional or hybrid-powered high capacity lorries would deliver goods up to the city limits. Then, at transfer stations, smaller electric delivery vans would take over. Their predictable travel routes and fixed depots would simplify battery charging and equipment maintenance."
The VW e-Co-Motion is 4.55 metres long, 1.9 metre wide, and 1.96 metre tall. It swallows up to 4,600 litres of cargo, with an impressive payload of 800 kilos.