Automotive News
is reporting that Volkswagen has ordered U.S. and Canadian dealers not to sell about 800 units of its new Golf and GTI hatchbacks because the front stabilizer bars may not have been sufficiently tightened and could come loose over time.
Should the bars detach entirely, it would become more difficult to turn the steering wheel, potentially resulting in a crash.
According to a notice sent by Volkswagen to its dealers, the problem affects a total of 2,001 vehicles in the U.S. and 446 vehicles in Canada, including 705 units in U.S. dealer inventories and 108 vehicles in Canadian dealer inventories.
Non-affected Golf and GTI models can still be sold, though.
Volkswagen has notified regulators and will likely issue a recall on units that have already been sold. No incident has been reported yet.
Source : autonews.com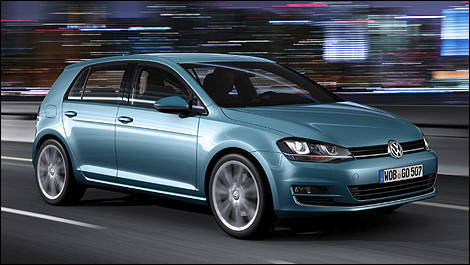 Photo: Volkswagen