The first Volvo S60 and V60 Polestar cars have left the Torslanda factory plant in Sweden. They will soon land in driveways all around the world.
"We are very happy to see the first ever complete production cars from Polestar be built in the Volvo factory. It is a satisfying result of many hours of work by the people of Polestar and Volvo behind this," said Henrik Fries, S/V60 Polestar Technical Project Manager.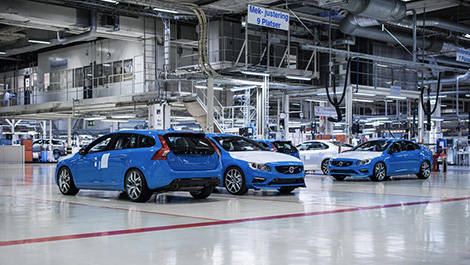 Photo: Polestar
A total of 750 units will be produced this year, heading to customers in Canada, the U.S., the Netherlands, Japan, Sweden, Switzerland, and the U.K. Canadian prices have not been announced yet.
The Volvo S60 and V60 Polestar combine all-wheel drive with a 350-hp turbocharged 6-cylinder engine to sprint from 0-100 km/h in 4.9 seconds. Top speed is electronically limited at 250 km/h.
"We are all very excited and proud over our launch of two new cars as yet another step towards a range of Polestar Engineered Volvo cars available for people like us around the world. To do it together with Volvo, one of the world's leading car manufacturers, is greatly satisfying and we look forward to an exciting future," said Christian Dahl, CEO of Polestar.