Volvo will celebrate its 85th anniversary April 14 by a new V40 through the gates at its Göteborg plant, just like they did at 10 a.m. on April 14, 1927.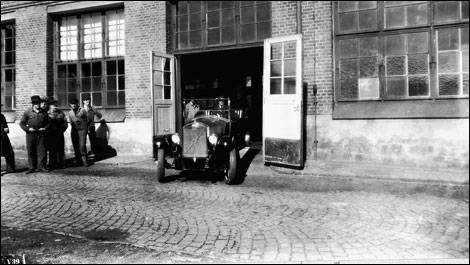 Volvo ÖV4 rolls off the production line on April 14, 1927. (Photo: Volvo Cars)
Sales manager Hilmer Johansson drove the first mass-produced ÖV4 model through the gates of Volvo's Lundby plant; Volvo Car Corporation president and CEO Stefan Jacoby and Volvo Group president and CEO Olof Persson will re-enact the company's historical moment with the newest V40, which was unveiled in Geneva. They'll follow up with a parade of new and vintage vehicles to the city centre.
In 1999, the Volvo group sold its car business. Volvo Car Corporation now markets premium autos in 120 countries, with the US as its largest market; The Volvo Group produces trucks as Volvo, Renault Trucks, Mack and UD Trucks, as well as buses, construction equipment, drive system for marine and industrial applications, and components for aircraft engines. The Volvo Group is the world's second-largest truck producer and Sweden's largest company.
Volvo sold 300 models in its first year of production, and now sells nearly half a million each year.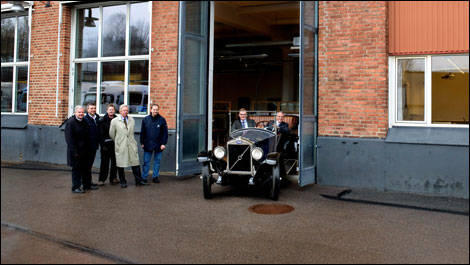 Vintage Volvo ÖV4 re-enacts historic moment (Photo: Volvo Cars)