This article will be updated during the 2014 Formula 1 season. We will include the links of the major news posted during the year.
The 2014 Formula 1 season marks the introduction of new V6 turbo hybrid powerplants, a severe fuel restriction rule, rigorously revised aerodynamics, a more powerful Energy Recovery System, new Pirelli tires and new Grands Prix in Austria and Russia.
From now on, the F1 cars will be powered by 1.6-litre, turbocharged and hybrid V6 engines.
Sebastian Vettel, Red Bull Racing (Photo: Red Bull)
2014 Formula 1 calendar:
March 16: Australia
March 30: Malaysia
April 6: Bahrain
April 20: China
May 11: Spain
May 25: Monaco
June 8: Canada
June 22: Austria
July 6: Britain
July 20: Germany
July 27: Hungary
August 24: Belgium
September 7: Italy
September 21: Singapore
October 5: Japan
October 12 Russia
November 2: United States (COTA Austin)
November 9: Brazil
November 23: Abu Dhabi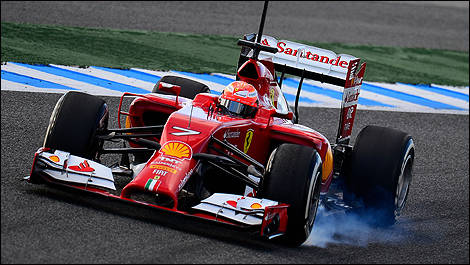 Kimi Raikkonen, Ferrari (Photo: Ferrari)


SECTION 1
2014 CAR LAUNCHES
McLaren MP4-29
Ferrari F14 T
Sauber C33
Toro Rosso STR9
Mercedes W05
Red Bull RB10
Williams FW36
Caterham CT05
Sahara Force India VJM07
Marussia MR03
Lotus E22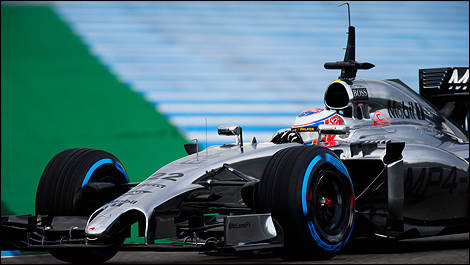 Jenson Button, McLaren (Photo: McLaren)


SECTION 2
2014 FORMULA 1 DRIVERS' HELMETS
Photos of the helmets of the 2014 Formula 1 drivers
SECTION 3
2014 FORMULA 1 CARS
Photos of the 2014 Formula turbo cars
, plus teams' websites, Twitter accounts and Facebook fan pages.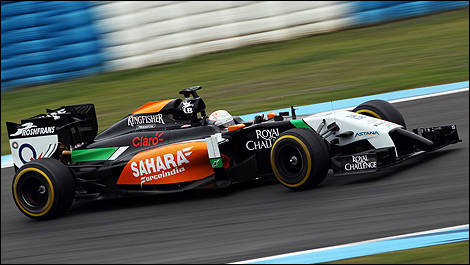 Sergio Perez, Sahara Force India (Photo: Sahara Force India F1 Team)


SECTION 4
2014 TECHNICAL AND SPORTING REGULATIONS
F1 Technique: The components of the new V6 turbo F1 power unit

F1: A look at the 2014 Formula 1 technical rules
F1: A closer look at the ''anteater'' noses of the 2014 F1 turbo cars
F1 Technique: Photos of Renault's Energy F1 Power Unit (+photos)
F1: Mercedes leaks first images of new F1 V6 turbo engine