Last-gen Tiburon appears to be a good used sports-coupe buy, just watch the clutch
2003-2008 Hyundai Tiburon Pre-Owned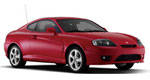 The Tiburon was initially launched into a market full of sporty models like the
Honda Civic SI-R
,
Toyota Celica
, Ford Probe,
Dodge Avenger
and Nissan 240sx. Interestingly, its nameplate is about the only dedicated sport compact model to have survived the high insurance rates and fuel prices that killed off the vast majority of its competition. As the axe fell on the Tiburon's original ringmates, the Korean shark thrived.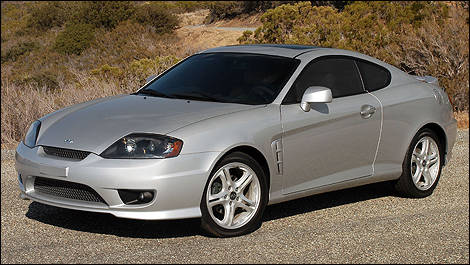 2005 Hyundai Tiburon
Various updates occurred, and left the Tiburon's final generation a true and proper sports coupe. It was available with four or six-cylinder power, a five or six-speed manual, great looks and plenty of aftermarket support. Of course, the Tiburon is now retired after a lengthy career, to make room for the new Genesis Coupe on Hyundai lots. Hardcore Hyundai coupe fans may be lining up their last-gen Tiburon's for a trade in, leaving used Tiburon shoppers with plenty of selection.
Shopping? Look for a two-litre, four cylinder engine with 138 horsepower and a standard five-speed manual gearbox. A four-speed manual-mode automatic was available, though it's not recommended for driving enthusiasts. The four-cylinder, five-speed combination should provide adequate snap for most drivers while maintaining decent fuel economy.
If a four-cylinder isn't your thing, consider looking for a used last-gen 'Tibby' with the 2.7 litre V6. With horsepower in the 175 ballpark it's by no means a powerhouse. In fact, competitors offered more powerful four-cylinder engines in some cases.
The V6 is a step up in the thrust department from the four-banger, though. Look for it with a five-speed or available six-speed manual transmission, or with a manual-mode automatic if you're so inclined.
If you're shopping for a nicely loaded package, search out the Tiburon Tuscani, which got various interior and performance upgrades. It's a top-level model, though rarer than others in the Tiburon lineup. A Tiburon GT-Limited may also tickle the fancy of those on the prowl for a performance coupe. The GT-Limited got leather seats, sport suspension, a trick stereo headunit and various other goodies.
Interior styling is distinctive and sporty, but don't expect any praise on comfort levels from rear-seat passengers. Look for a sunroof, heated seats, climate-control and an in-cabin air filtration system too-- depending on the year and model.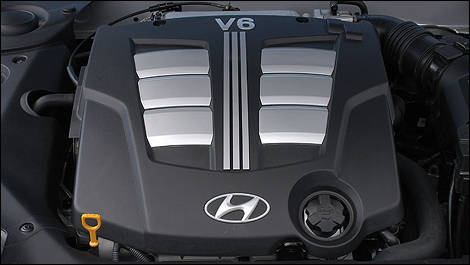 2005 Hyundai Tiburon