Audi A3 has a largely satisfied owner community
2006-2011 Audi A3 Pre-owned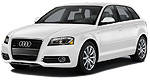 Audi's entry-level model, the A3, is a five-door hatchback with four or six-cylinder power, available
Quattro AWD
and all the flexibility and functionality of an upscale German mini-wagon. Someone somewhere called the A3 a 'Beverly Hills GTI", referencing its Volkswagen-based underpinnings. Oh, and engines.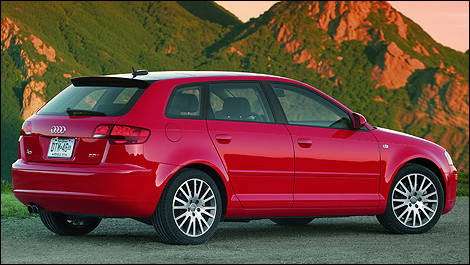 2006 Audi A3 (Photo: Audi)
Look for the automaker's two-litre turbo four with 200 horsepower, or a 3.2 litre V6 with 250. Quattro was standard with the six-cylinder engine and available on four-cylinder units later in the A3's life. A dual-clutch "Direct Shift" gearbox with paddle shifters was standard with the V6 and optional with the four-cylinder, which was teamed with a six-speed stick otherwise. For most drivers, the four-cylinder, manual-equipped A3 will prove adequate, as well as the least-expensive to run, insure and fuel.
Feature content included upgraded audio, heated leather, navigation, folding rear seats, a panoramic sunroof and plenty more. Shoppers in the used market should note that the A3 was badged by its engine type—namely 2.0T for the turbo four-cylinder unit, or 3.2 for the V6. Quattro indicates the presence of AWD, and models dubbed 'S-Line' include various upgraded cosmetic tweaks for a sportier look.
Existing A3 owners typically rave about styling, build quality, comfort levels, all-season traction and even
fuel efficiency
on models with the four-cylinder engine. Good ride and handling characteristics round out the package.
Owner-stated gripes tend to be space-related. The A3 probably won't prove the most comfortable way to haul around 4 or 5 adults, and the centre console chews nicely into the driver's right-side knee space. Owners of earlier models typically wished for
Bluetooth compatibility
, and many report 'weak' factory tires.
Once you've decided on a few models to test-drive, bear the following items in mind.
Approach the used A3, or most any similarly aged German vehicle, as if it's an electronics nightmare waiting to unfold. Triple check all vehicle electronics, right down to the power seats and climate control system. Ensure all lights, displays and instrument cluster readouts work as expected, too.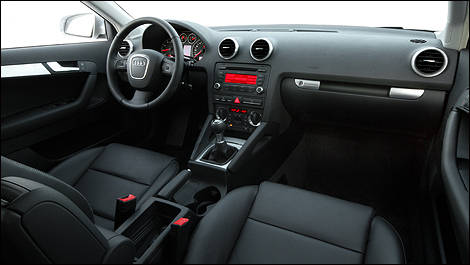 2008 Audi A3 (Photo: Luc Gagné/Auto123.com)