Commander appealed mostly on style and capability
Jeep Commander : Used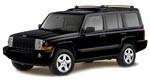 History/Description:
Taking a place above the Grand Cherokee in the Jeep brand's product line-up, the
Commander
was available from model years 2006, 2007, 2008, 2009 and 2010, inclusively. Based on the
Grand Cherokee
, it was blockier-looking, bigger, and boasted 3 rows of seating for 7-passenger capacity.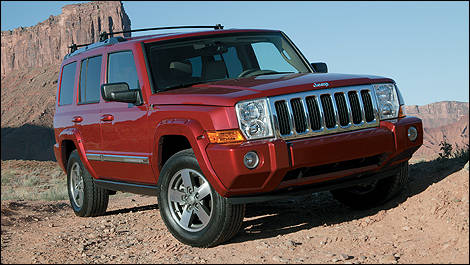 2006 Jeep Commander (Photo: Jeep)
Under the hood, look for a 3.7-litre V6 with 210 horsepower or a 4.7-litre V8 with 235 horsepower until 2008, and 305 horsepower thereafter. Chrysler's 5.7-litre HEMI V8 with 330 or 357 horsepower was also available, depending on the year. Five-speed automatic transmissions were standard on all Commander models, and 3 4-wheel drive systems were available—ranging from a simple AWD-style setup to a Quadra-Drive II transfer case with low-range and locking differentials.
Drivers could expect plenty of capability and traction on the road less travelled with the Quadra-Drive II system on board. Look for features like heated leather seats, navigation, a driver computer, parking sensors, power accessories, remote entry, a sunroof and plenty more.
What Owners Like:
Owners typically praise the stereo system, interior and exterior styling, and performance with the HEMI V8. A comfortable ride, towing power, the braking system and Commander's off-road capability are also highly rated.
What Owners Dislike:
Comfort and space in the Commander's second and third seating rows are common gripes, as is fuel economy and rearward visibility.
Common Issues With The Used Jeep Commander:
When shopping out a new Commander, be double sure to have the unit you're considering for purchase checked out by a trained Jeep mechanic. Some issues have been reported with electronics, suspension and other systems by owners in online forums, and a mechanic should be able to check for and diagnose any of the Commander's common problems.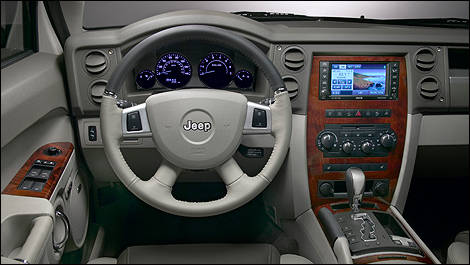 2008-2009 Jeep Commander (Photo: Jeep)