2000 Acura NSX-T - A Practical Exotic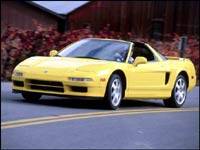 So the Acura NSX isn't exactly new, but being one of the best handling sports cars on the planet I just had to drive it. This example is metallic gray, a shade of which resembles fine pewter, while the interior contrasts in simple black leather, exuding just the right amount of luxury to let me know it's expensive yet not so much as to cause a person to label it frivolous.
The exterior design was initially conservative, invoking classic mid-engine design cues. Still, the NSX is attractive, albeit doesn't exude the grace of a Ferrari 355 and hardly nears the menacingly look of Porsche 911 Turbo. Nonetheless, it's clean, purposeful and has the makings of a future classic. Thus, like an Armani suit somehow captures the epitome of style while not looking all too different from its predecessor, the NSX has aged well. But that said even a ten year old Armani starts to look a little dated after a while.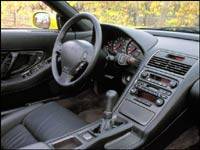 Fortunately for Acura, the NSX was initially a brilliant piece of engineering, and therefore it's still on the forefront of the technology race as far as its chassis and aluminum body are concerned. It has improved subtly since its introduction, with the introduction of the hot red Zanardi edition, commemorating Alex Zanardi's championship win in a Honda-powered Champ car.