After a one-year leave of absence, the Mazda Tribute is making a comeback for 2008, although with less splash than we would have liked. Hesitant at first, the Japanese automaker finally decided to give a new life to its traditional SUV, no doubt because the Tribute's twin brother, the Ford Escape, has been completely redesigned for next year.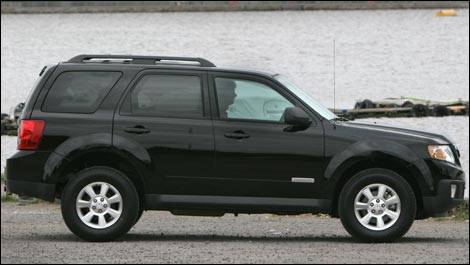 Mazda applied modest changes to the Tribute's bodywork.
In the case of Mazda's compact 'ute, the changes are nothing to get excited about. While the exterior has been entirely reworked, the overall design is still conservative and nowhere near the sleek and aggressive styling of the
CX-7
and
CX-9
. One thing's for sure, though: despite the various alterations, the Tribute remains easily recognizable by most people.
Fortunately, the interior modifications are much more significant and striking. Among other things, the new sumptuous dashboard design has been well executed this year. The selection of materials and the upgraded finish quality greatly enhance my enthusiasm.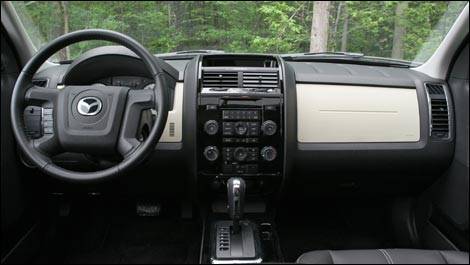 The interior modifications are much more significant and striking.
On the road, however, the 2008 Tribute is less convincing. I'm not saying that its road manners are subpar; it's just that the slightly revised 4-cylinder engine still lacks the required punch to offer a really pleasant driving experience. The V6 is somewhat better, but again, I would have liked more oomph -- as with other Mazda products. Coupled with a simple 4-speed automatic transmission, we could certainly hope for better, such as a more effective rev management and powerband.
On the flip side, the Tribute benefits from an all-new variable assist rack-and-pinion steering that allows the driver to maintain control of the vehicle regardless of the road conditions.
But in the end, the Tribute has not really changed, having kept the same driving dynamics and the same little faults as the previous model. It's a slight evolution that should satisfy most consumers until a true transformation occurs.
photo:
Philippe Champoux
Road Tests and Reviews

Consumers
2008 Mazda Tribute GT-V6