Before anyone jumps to some crazy conclusions here (mum, please don't call me), I am not the one with triplet woes, trust me. Now that's cleared up, let's get back to the triplet issue at hand: the Chevrolet Traverse.
One could read that sub-header in a few ways: Is a family expecting triplets and therefore in need of a three-row vehicle in which case the Traverse is the ideal candidate? Or is it that the Traverse is stuck in a trio that has it pushed to the bottom of the triplet barrel?
A bit of sibling rivalry is healthy and keeps things interesting, but it's an entirely different scenario when your siblings (at least one, anyway) are stealing your potential thunder and success. All. The. Time.
To check out
our full review
on the 2014 Chevrolet Traverse, head on over to Auto-Venus.com.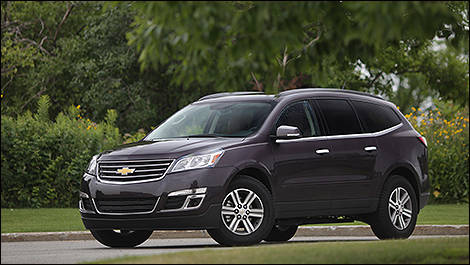 Photo: Philippe Champoux