Portland, OR -
Is there anything better than wind-in-your-hair motoring on a hot summer evening? Yes, convertibles may hold a special place in the car enthusiast's heart, yet most of us shy away from such impulsive purchases simply due to practicalities. For a start, it's difficult to source a sporty drop-top boasting anything but two usable seats (unless you count those just-for-show rear pygmy-pockets certain manufacturers fit), and that simply doesn't cut it for most of us.
Then of course, there's the image. A two-seater sports model may well appease one's midlife crisis (and possibly assist a little with your love life), but it's hardly the vehicle to be seen in arriving at your elderly aunt's funeral.
Whichever way you look at it, it's tough to balance style, prestige and dignified open-air pleasure, or is it?
What is a Mercedes-Benz E-Class?
In my opinion, the E-Class has always been the smart person's choice within the Mercedes-Benz lineup as it simply ticks all the right boxes. Prestigious enough to impress, it's perfectly sized for today's cramped highways and its purchase price won't break your bank manager's heart.
However, the
E-Class Cabriolet
adds to this with an abundance of open-air fun, which is enjoyable for four reasonably sized adults. In fact, if you're looking for an impressive (yet sensible) convertible, the new 2014 E-Class Cabriolet could be in a "class of its own."
2014 Mercedes-Benz E-Class Cabriolet Price and Specs
Two engines are on offer for 2014: the 302 hp V6
E 350
, and the 402 hp V8
E 550
, and both feature the superb MB 7G-TRONIC PLUS transmission.
Mercedes also thoughtfully included some rather stylish colour schemes for 2014 (see photos) and all Canadian models receive AMG body styling as standard.
Pricewise, the E 350 starts at a quite reasonable $69,800 (a great deal for what you're getting), and there's very little in the way of additional packages to add to this figure as the vehicle comes well-equipped already. The more powerful E 550 will set you back substantially more (a tad over $80k), but performance-driven buyers (and possibly those seeking long-term ownership) may prefer it. Fuel-economy differences between the two aren't overly outrageous.
Driving the 2014 E-Class Cabriolet
I drove both the 2014 E 350 and 2014 E 550, and I enjoyed them each immensely. However, if it were my money being spent, I would probably choose the E 350. In my opinion, it's the best all-rounder. Its V6 propels the vehicle at a sprightly pace without any fuss or drama (particularly in Sport mode), and is surprisingly good at balancing performance with fuel economy (9.0L/100km combined).
The E 550, on the other hand, is perhaps more the choice of the automobile connoisseur as it truly is a refined driving experience (10.2L/100km combined). Its uber-power comes on silky smooth, and it boasts a wonderful exhaust roar at full bore!
Inside and Out of the 2014 Mercedes-Benz E-Class Cabriolet
Like the Mercedes E-Class sedan and wagon, the coupe and cabriolet versions were refreshed for 2014.
The new styling, both front and rear, is now complemented by a host of modern technology that includes something Mercedes refers to as, "Intelligent drive." This innovative system not only constantly scans for wayward pedestrians (it detects pedestrians and initiates autonomous braking at speeds up to 50 km/hr), and is also capable of keeping the vehicle centered in the lane should the driver start to wander (it can even follow the vehicle in front in slow-moving traffic automatically). This remarkable achievement is obtained via extensive use of radar, and with cleverly positioned cameras that effectively operate as all-seeing eyeballs. It's impressive to say the least, and is truly a major leap forward in vehicular safety.
If the stunning curbside appeal doesn't immediately melt your heart, then sliding behind the wheel of the new 2014 E-Class Cabriolet will certainly take care of that problem. Superb fit & finish is typically a foregone conclusion with Mercedes-Benz products, yet the new 2014 Cabriolet somehow manages to raise the bar even higher. Its well-planned cockpit ensures comfort for all shapes and sizes. Pleasant touches, such as contrasting stitching to the leather seating, make you feel special and then some.
Comparing the 2014 Mercedes-Benz E-Class Cabriolet
Yes, there are other manufacturers offering luxury convertibles, but very few boast products to match the E-Class Cabriolet. Typically, convertible ownership is a compromise between performance, style, and capacity. You either go for all-out performance and suffer the discomfort while cruising or you plumb for a more sedate ride and perhaps greater seating capacity (think Chrysler Sebring). It's rare to find a vehicle that adequately combines sporty performance, style & comfort.
If you're considering the purchase of a convertible sometime in the near future, you owe it to yourself to check out the new 2014 Mercedes-Benz E-Class Cabriolet. It truly is an exceptional vehicle.
Road Tests and Reviews

Consumers
2014 Mercedes E-Class E350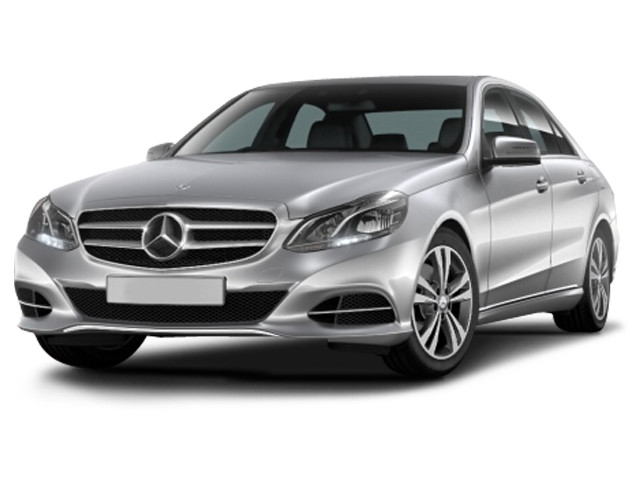 2014 Mercedes E-Class E350