Carmel, CA --
Traversing the winding, sun-drenched, coastal Pacific Coast Highway behind the wheel of the brand new 2014 Toyota Highlander makes for a great way to spend an afternoon -- or many for that matter.
Perhaps it was the fresh sea air or maybe the sudden blast of vitamin D my poor winter-tortured body was suddenly privy to, but there's definitely something alluring about the brand new 2014 Toyota Highlander both to look at and behind the wheel.
What is the Toyota Highlander?
The Highlander was, and still is, Toyota's gentler cousin to the rugged 4Runner. Now in its third generation, the Toyota Highlander competes directly with the
Ford Explorer
,
Nissan Pathfinder
and Kia Sorento.
Longer and wider than the previous generation, the 2014 Toyota Highlander is a unibody SUV (the first of its kind to emerge in 2001), creating its own sub-segment with this then new design. Available in FWD, AWD and as a Hybrid, the Highlander offers three rows of space and a plethora of trim options to suit all customer needs and desires.
2014 Toyota Highlander Price and Specs
Across all models, the 2014 Toyota Highlander will pack a 3.5L V6 engine (the Hybrid will have it too), that's good for 270 horsepower and 248 lb-ft of torque. Mated to a 6-speed ECT-i automatic transmission, the Toyota Highlander is big, but it can boogie when asked.
Three Hybrid models will be available as well, all equipped with the same engine plus a 24V hybrid battery which adds an extra 28 horsepower to the mix -- both EV and ECO driving is available on the Hybrid.
As far as trims and pricing, the 2014 Toyota Highlander has a healthy selection of trims and drivetrains. At the bottom is the LE FWD that starts at $31,680. At the very top sits the 2014 Toyota Highlander XLE Limited AWD at $45,100. However, there is plenty of selection in between in terms of amenities, aesthetic extras and the like.
There is only one model available with front-wheel drive (the base version), the rest are equipped with Toyota's on-demand all-wheel drive system first seen on the
2013 RAV4
. A back-up camera is standard across the lineup.
The 2014 Toyota Highlander will go on sale across Canada in early February.
Driving the 2014 Toyota Highlander
I slid into the driver's seat of the 2014 Toyota Highlander with very few expectations. I wanted to treat this as a brand new vehicle, free of previous prejudices and judgements. I'm glad I did because I was quite impressed with what I experienced.
Upon start-up, it's clear this is a Toyota. Their starters and engines have a certain "ring" to them, and that's just fine. It makes one think of reliability, longevity and practicality. Pop the 2014 Toyota Highlander into "D" and you're off as the 6-speed smoothly swaps gears without fuss. Even along the winding, elevation-changing Pacific Coast Highway route, the 2014 Highlander handled the speed changes and cornering quite well.
Body roll is barely noticeable, and while it did feel heavy in some of the sharper seaside corners, I was quite impressed with how well the large, three-rowed SUV did overall.
Steering is as precise as one would expect in a larger vehicle, though I did wish for a bit more on-centre feel at higher speeds. The steering goes a bit dead on the highway and isn't as precise. Braking is sufficient, though did require some added pressure and could have been a bit more "bite-y."
Inside and Out of the 2014 Toyota Highlander
First off, bravo to Toyota for a fabulous exterior redesign on the 2014 Toyota Highlander. I absolutely love the manly front end that's reminiscent of the Toyota Tundra (and what's more manly than a pickup?). Sweeping headlights with a brow line that connects perfectly with the large chrome grille ensure this new Highlander makes a statement on the road.
Round back, they lose me. The taillights jut out like TV dinner tables and are much too "edge-y," but not in a good way. While the 2014 Toyota Highlander sports some great lines along its shoulders and side flanks, its profile reminds me of a Dodge Journey with a large rear hangover that's rounded out and not the usual square SUV bottom we're used to seeing.
Inside the 2014 Toyota Highlander all is grand and comfortable. With three rows of seating available; a fancy shelving system up front (seriously, one of the best interior dash designs I've seen in quite some time); and a nifty new gadget called Easy Speak (which allows front occupants to speak to third-row occupants via the Bluetooth mic and speakers), the 2014 Toyota Highlander is the perfect road-trip vehicle for all passengers.
Comparing the 2014 Toyota Highlander
As I mentioned at the beginning, the Highlander has some steep competition in the Pathfinder and Explorer, both of which are rather ahead of the curve in terms of technology and design. However, the Highlander has definitely stepped up its game in all those areas and more. In the end, it may just come down to a buyer's brand loyalty, and Toyota has a great deal of loyal customers who may be in the market for more space and a more reliable adventure vehicle which they'll find in the 2014 Toyota Highlander.
Road Tests and Reviews

Consumers
2014 Toyota highlander FWD V6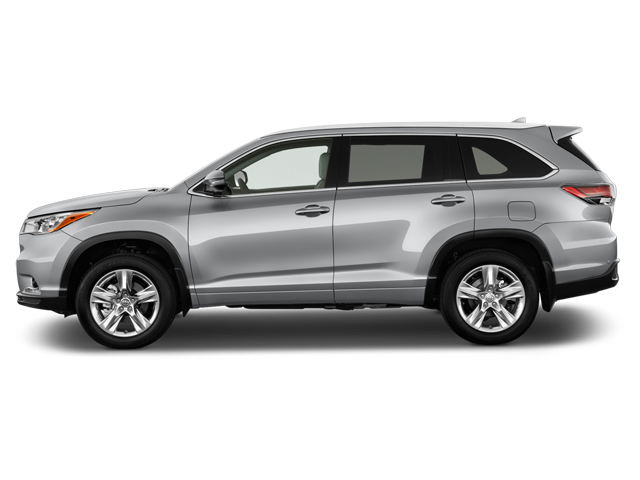 2014 Toyota highlander FWD V6
2014 Toyota highlander LE V6 FWD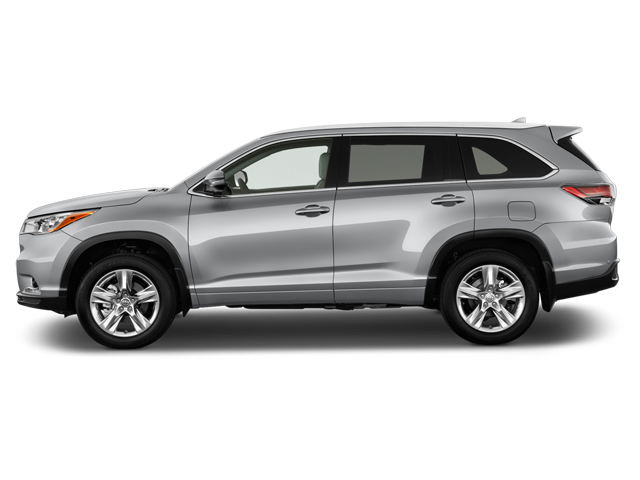 2014 Toyota highlander LE V6 FWD