We've all got to start somewhere. Doesn't have to be rock bottom, but it's generally lower than the very top, logically. Rarely does one enter something new in the top spot (those who do are the rare silver-spoon breed we all love to hate). For the rest of us, we work hard to make our way up that ladder.
There are ladders in almost every car manufacturer lineup, and starting at the "bottom" with some really isn't a bad thing at all.
Enter the 2015 BMW 228i xDrive Cabriolet. As the entry-level Bimmer (in Europe they still have the 1 Series available), the 2 Series offers up the best of both worlds: Euro-lux styling and dynamics at an affordable "compact" price.
The right proportions
The compact nature of the 228i is perhaps its most redeeming quality. The exterior dimensions of the two-door cabriolet are taught and concise, with little to no rear hangover and an equally compressed nose. And while a drop-top often hinders the styling of a vehicle, dropping the top on this particular BMW only enhances the overall look as it takes on a whole new dimension of sport-appeal.
The vehicle's overall curb appeal is not lost when the top is folded neatly into the trunk (a process that takes about 20 seconds which is eons in drop-top speak), and with a lovely red leather interior (as per my tester) poking out, it really does maintain its sexy stance.
My tester also sported the M Sport Line package that outfits the 228i with an M Aerodynamic package with special front bumper, side skirts, and rear bumper. It also featured M Blue calipers and 18" double-spoke M alloy wheels. And inside, M logo decals are found throughout, most notably on the steering wheel and the doorsills.
Inside, that attraction continues. Of course, this is a compact vehicle with limited interior space. The rear seats are a little snug for larger adults, however, my son's baby seat did fit quite well back there. Of note: When the roof was being replaced or folded away, a large portion of the soft roof invaded my son's head space so he had to duck a little, and I needed to watch to make sure he kept all his fingers out of the moving mechanisms as they were right next to him and accessible due to the height of his car seat.
Up front, I was uber comfortable with an ideal driving position found in seconds. Visibility with the top down is, obviously, great, and with the top up there is a bit of a large blind spot over the left shoulder, but that's usually the case for me and my short legs causing the seat to be quite far forward.
I was told a few times that the car suited me and I the car, and I didn't disagree. This is the ideal vehicle for someone my age (I'll let you all hazard a guess on that so I don't have to actually write it out), either single or with only a singular child -- or both in my case! -- because it's not big on space or practicality.
It's a winter-ready convertible
Um, what? That's right, the 2015 BMW 228i xDrive Cabriolet is equipped with BMW's AWD system, which essentially means this vehicle is highly capable to tackle roads the entire year round. Now, of course, with a soft-top that means special care is required in the winter (salt stains, weight of the snow on top, etc.), but if you really want this to be your everyday, all-year vehicle, the point is that it can be.
Equipped with an inline-4 2.0L TwinPower turbocharged engine that produces 241 horsepower and 258 lb-ft of torque, the BMW 228i isn't the fastest pony out of the stable, but it definitely has enough get-up-and-go to keep a smile on your face. The 8-speed Steptronic transmission is actually quite nice to use (as far as automatics go), and the steering-wheel mounted paddle shifters are always appreciated.
Again, this is not a blistering fast BMW. However, it definitely has the guts to do some passing on the highway and leave a stop in a spirited fashion. According to BMW you can hit the 100km/h mark in 5.9 seconds. I'd say that's not so bad for an "entry-level" drop top from the Bavarian giants.
In terms of handling, the 228i xDrive does feel heavy. There's no denying that. The steering is weighted in a good way, but the car itself feels large and kind of piggy. While handling is extremely precise (especially when put in Sport mode), there's still a bit of unease in the corners, but I'd chalk that up to the lack of rigidity because of the missing roof. However, the vehicle remained dynamic and spirited in most cases, and kept both my son and I smiling in the open air and sunshine.
BMW's xDrive ensures the 228i stays nicely planted, no matter what kind of surface you take it on. And I can attest that even upon a rear passenger-side tire blowout at about 85km/h that the 228i xDrive stayed firmly planted in its lane and did not require a great deal over overcorrection to keep it there.
Started from the bottom, now we here
At the risk of using popular culture to drive home the 2 Series point: this little Bimmer is a great way to enter the German family, to start from the "bottom," with a starting price of $45,200 (for the coupe). Of course, the drop-top is a bit more expensive and options tend to add up quickly, but if it's a BMW you want (and a convertible) and you don't just want it to be a second car but need to drive it all year, then there are few options that make as much sense as the 228i xDrive Cabriolet.
Road Tests and Reviews

Consumers
2015 BMW 2 Series 228i xDrive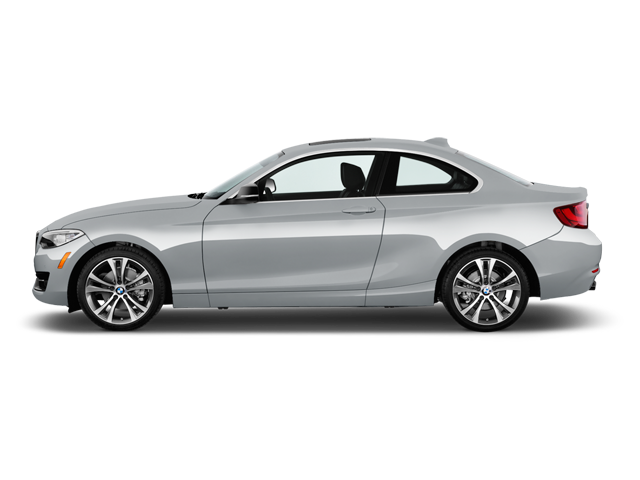 2015 BMW 2 Series 228i xDrive