Muscle-car enthusiasts have two fantastic reasons to be excited these days. With the Challenger SRT8 losing the horsepower war to the Chevrolet Camaro ZL1 (580 hp) and Ford Mustang Shelby GT500 (662 hp) in recent years, the folks in Auburn Hills had to strike back. And boy did they ever: While Dodge took care of redesigning its Challenger and Charger for 2015, Mopar added fuel to the fire by creating some diabolically named and motivated creatures.
Meet the new 2015 Dodge Challenger SRT Hellcat, a wicked machine hell bent on dominating its class and the entire world. Aside from a small number of low-selling exotic cars, this monster houses the world's most powerful V8 engine. Yet, it starts at just $63,995. Pure madness.
Hellish powertrain
Clearly, the engineers behind the Challenger SRT Hellcat listened to the little devil over their right shoulder. They took a 6.2L HEMI V8 and fitted a 2.4L supercharger with 11.6 psi of pressure to produce an otherworldly 707 horsepower and 650 lb-ft of torque.

That's right, people: This bad boy from Brampton, Ontario, is more powerful than a Lamborghini Aventador LP700-4!
Don't worry; several powertrain components were reinforced to withstand the massive abuse including a forged-steel crankshaft with induction-hardened bearing surfaces and premium-grade, heat-treated aluminum-alloy cylinder heads. Meanwhile, the standard 8-speed TorqueFlite automatic transmission was hardened to withstand track performance (my tester was equipped with a good old 6-speed Tremec manual gearbox instead).
Similar to the SRT 392, the heavyweight 2015 Dodge Challenger SRT Hellcat also benefits from larger disc brakes with 6-piston Brembo callipers up front. However, the limited-slip rear differential's axle ratio is down from 3.90:1 to 3.70:1, and the stabilizer bars are a tad beefier.
A proper cabin at last
The other good news for 2015 is that Dodge designers replaced the Challenger's archaic dashboard with a much more modern human-machine interface that resembles the one in the Charger. Material selection is improved, while the Uconnect touchscreen is nicer to look at. The redesigned steering wheel offers a more pleasant grip, and the body-hugging seats provide just enough comfort for long trips.
You'll also notice that the pistol-grip shifter is gone; instead, drivers rely on a more conventional one. As for the back seat: access is tricky, sure, but the Challenger SRT Hellcat still manages to offer class-leading room.
Driving a Hellcat… in the winter!
The question is: Can you live with such a feisty and explosive machine on a day-to-day basis? Hell yes, you can! After all, it is a production car, right? That being said, you have to be out of your mind to consider this ultimate American muscle car a sensible choice, because it really is anything but. I'll give you three reasons:
My tester burned close to 25L/100km in the city;
The clutch is so heavy I can't imagine what it's like in rush-hour traffic;
Are you skilled and man enough to handle 707 horsepower?
Admittedly, it was a bit crazy to test drive the 2015 Dodge Challenger SRT Hellcat in early November, with a thin layer of snow covering the road. The slightest excess of throttle pressure resulted in instant wheel spin.
For all its drawbacks, though, the most powerful Challenger ever is an extremely fun toy to play with. The twin tailpipes in the rear produce some evil, NASCAR-like sound effects, while the supercharger up front creates a sweet whining noise at every prod of the go-pedal. Handling is excellent when you factor in the outrageous cavalry under the hood, and so are the brakes. While the ride is a bit harsh at times, comfort is part of the game on long highway stretches.
Plus, look at it! With colossal 20" wheels and sinister Pitch Black body paint, the 2015 Dodge Challenger SRT Hellcat commands respect everywhere it goes.
Road Tests and Reviews

Consumers
2015 Dodge Challenger SRT Hellcat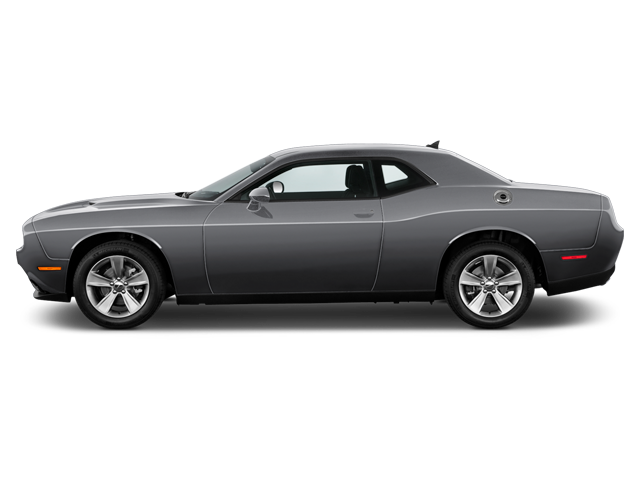 2015 Dodge Challenger SRT Hellcat