Mercedes is calling this its first compact premium sports utility vehicle (SUV). I deem the vehicle a luxury sports crossover (CUV) myself, yet apart from that I'm 100% on page with them. This is a particularly nice vehicle, well priced (and packaged) and the timing of its launch couldn't be better. This will do for the luxury CUV/SUV market what the CLA has done for premium sedans/coupes. Truly, Mercedes-Benz ownership has never been so accessible.
2015 MB GLA Price & Specs
The GLA comes in two guises: the GLA 250 (208hp) and the rip-roaring 45 AMG (355hp). Having driven both, I'll vouch for the sheer awesomeness of the 45 AMG (yes, that is the right word), but with a starting figure of $50,500 I view the 250 as the real volume-seller, so we'll concentrate on this model.
The 2015 GLA 250 4MATIC starts off at $37,200 with four surprisingly affordable packages available (Premium, Premium Plus, Sport, and something called the Exclusive Package). Other options include Burl Walnut Wood Trim (very nice!), Anthracite Wave Trim, PARKTRONIC w/Active Parking Assist, SIRIUS Satellite Radio, Harman/Kardon LOGIC7 Surround Sound System and 19" five-twin spoke wheels.
The GLA sports the 2.0L turbocharged I4 engine first seen in the B-Class and CLA. This provides 208 horsepower/258 lb-ft of torque, a 0-100km/hr time of 7.1 seconds, and features ECO stop-start technology. A 7-speed dual-clutch transmission (7G-DCT) comes standard on the GLA 250 4MATIC.
Cargo space is a healthy 1,235 litres and fuel economy is expected to be around 7.4L/100km (Hwy) 9.8L/100km (City) under Canada's new five-cycle testing system.
Driving the 2015 Mercedes-Benz GLA
The new GLA feels well planted on the road, and is an absolute delight in the twists & turns. This is a vehicle that simply loves to romp & play, and the 4MATIC only adds to the fun.
Obviously, the GLA was never designed to be a serious off-roader, yet with its increased ride height the vehicle should handle most rough cottage trails with ease. That's the real beauty of the GLA. It is a genuine fun all-rounder -- dressed for the city, at home in the country, and a whole heap of fun travelling between the two.
Inside and Out of the 2015 Mercedes-Benz GLA
The new GLA is sleek looking and comes rather well dressed. It's the young city gent in the Giorgio Armani tracksuit and cross-country trainers. As such, it comes appointed with everything one might expect from a modern day automotive athlete (Fully variable 4MATIC all-wheel drive, ESP with Dynamic Cornering Assist, Collision Prevention Assist Plus, an Enhanced On/Off-Road Package with Downhill Speed Regulation [DSR] are all standard fitment).
Available as an option are PARKTRONIC with Active Parking Assist, Bi-Xenon Headlamps and COMAND Online with MB Apps (which allows owners to browse webpages while the vehicle is stationary, and enables free use of Mercedes-Benz Apps while on the move).
The new GLA is a vehicle built for today with the upwardly mobile in mind. It boasts all the latest high-tech gadgetry, yet with a distinct emphasis on being fun to drive.
Comparing the 2015 Mercedes-Benz GLA
Upon first glance, it's difficult not to view the GLA as the Mercedes-Benz take on the Infiniti QX50. Now that's a vehicle that I've always liked. However, Nissan was perhaps slightly ahead of the curve with its rather unique sporty/car-based CUV and the Infiniti brand didn't quite have the status at the time to carry it off.
As far as comparisons go, with its size & price-point, the GLA will be beating off competitors with a stick. Certain station wagons (Audi) will be foisted against it for sure, as will a host of small-scale SUVs (BMW X3). However, like the
QX50
, the GLA has a touch more utility than most station wagons and a whole lot more sports than most SUVs. Therefore, it will be simple enough to source a few reasonable substitutions, but not so easy to find true competitors.
It's different, and very NOW! I like the new GLA; I like it a lot!
Road Tests and Reviews

Consumers
2015 Mercedes GLA-Class GLA250 4MATIC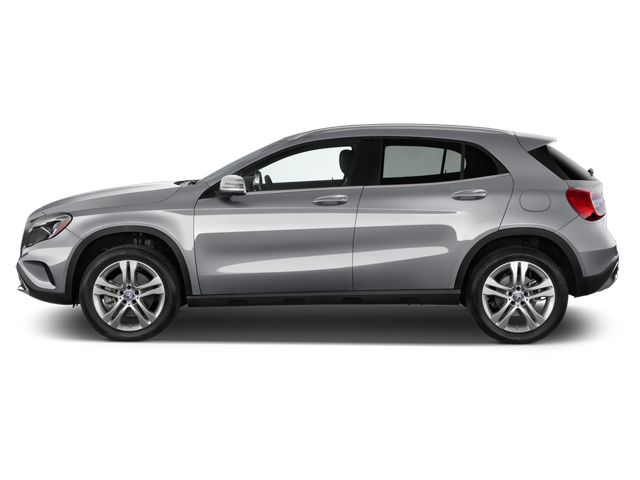 2015 Mercedes GLA-Class GLA250 4MATIC