The small pickup segment got pretty thin after the demise of the Chevrolet Colorado/GMC Canyon and Ram Dakota in 2011, and then the venerable Ford Ranger (and its cousin, the Mazda B-Series) a year later. For a while, only two Japanese models survived: the best-selling Toyota Tacoma and of course the Nissan Frontier, which hasn't changed since 2005 -- an eternity in the auto industry.
A week-long test with a 2015 Nissan Frontier PRO-4X revealed that this truck still has it in terms of capabilities. A few adjustments and updates wouldn't hurt, though.
When is the Frontier due for a change?
In other parts of the globe, Nissan already moved on from the Frontier and is now selling the Navara NP300. When will we actually see a replacement in North America? I guess we'll have to wait to find out. The completely redesigned 2016 Nissan Titan obviously is a much bigger priority for the Japanese manufacturer, but don't be surprised if Nissan speeds up the introduction of the next-gen Frontier in the months to come.
Despite its age, however, the 2015 Nissan Frontier is nothing to scoff at, especially in PRO-4X trim. The latter features big tires, unique wheels, a few decals here and there, and a macho-looking front fascia once shared with the previous-generation Pathfinder. My tester also came with the King Cab and 6'1" cargo box.
Is the good ol' V6 still relevant?
Unlike the base S model, which makes do with a 4-cylinder engine, the 2015 Nissan Frontier PRO-4X relies on the company's tireless 4.0L V6 (as does the more upscale SV). Output is rated at 261 horsepower, backed by 281 lb-ft of torque.
While manual transmissions have disappeared from full-size pickup trucks, they remain available in midsize trucks -- to the delight of a few hardcore owners who can't live without a third pedal. My tester was thusly equipped, and I totally enjoyed rowing through the six gears with the stick.
Designed for leisure and work, the 2015 Nissan Frontier naturally offers buyers the choice of 4x2 and 4x4 configurations, the latter featuring a two-speed transfer case and electronic locking rear differential. As for hauling and towing capacities, they amount to 546kg (1,203lb) and 2,858kg (6,300lb), respectively.
Will you like the rustic ambiance?
Beyond its rugged, practical exterior, the 2015 Nissan Frontier PRO-4X has to live up to the task when it comes to interior accommodations. Unfortunately, it shows serious signs of ageing and lacks refinement compared to the brand's more recent products. Let's be honest: Can Nissan really be blamed for that? Probably not.
Despite its mid-2000s styling, the dashboard inside the 2015 Nissan Frontier proves ergonomic, with the main controls sitting exactly where you'd want them. Plastic quality isn't on par with some other Nissan models, but remember: This is a rustic workhorse we're talking about.
The cloth seats, here with embroidered "PRO-4X" logos, provide decent comfort. That's a good thing because the rigid architecture and Bilstein off-road performance shocks make for a fairly harsh ride. The two-door King Cab has a pair of forward-facing jump seats in the rear, but these should only be considered as a last resort.
The 2015 Nissan Frontier PRO-4X may have a number of shortcomings, but at least it offers an eventful driving experience (think about all the boring, flavourless vehicles we see on the road these days). Like any self-respecting, old-fashioned pickup truck, this one bounces quite a lot when tackling potholes. Meanwhile, the large tires contribute to a vague, somewhat heavy steering feel.
The highlight of my road test was arguably manipulating the gear shifter whose knob reminded me of the seams on a baseball. The Frontier's manual transmission certainly doesn't display sports-car precision, but the ability to bend the archaic 4.0L V6 to my will was a purist's delight.
Enthusiasts will know what to expect
What you should take away from my 2015 Nissan Frontier PRO-4X test drive is that comfort, material selection, and fuel economy (average of 15L/100km) are not its forte. This won't surprise real truck enthusiasts, however, and those who buy one know what to expect -- a manly work companion that's also great to play in the mud.
Road Tests and Reviews

Experts

Consumers
2015 Nissan Frontier PRO-4X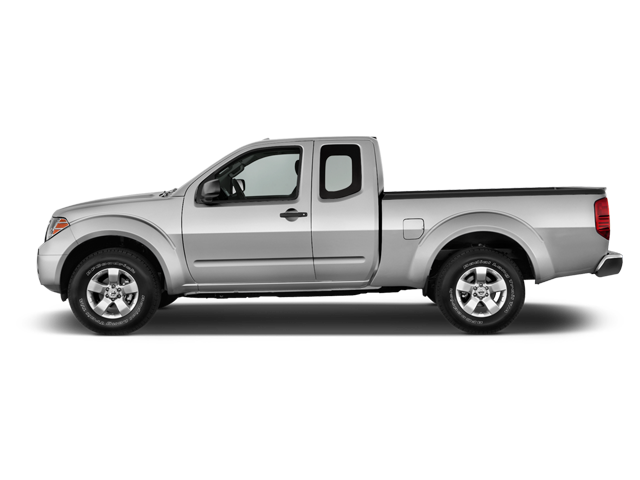 2015 Nissan Frontier PRO-4X