Last week we were in Sherbrooke not far from Montreal to test drive the brand-new 2019 Toyota Corolla Hatchback. Yes, the model is certainly new and Toyota is trumpeting its arrival, but in fact it's far from the first hatched Corolla we've seen!
Since the first Corolla appeared in 1966, quantity of hatched versions have been introduced, either here or in overseas markets.
Here we give you a dozen of our favourites over the years!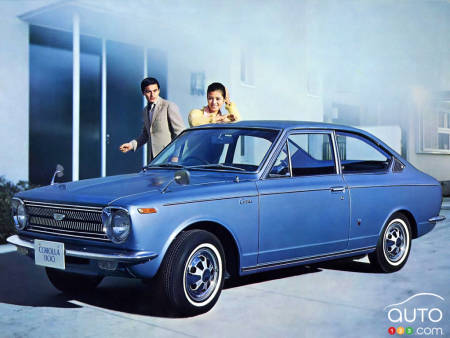 1 - Toyota Corolla Sprinter (1966-1970)
Ironically, this first model didn't actually have a hatch, but it did feature styling that would give birth to a third door at the back. Back then, the true hatchbacks were called station wagons.